The 75th Anniversary Conference
February 13-18, 2023 | Rosen Shingle Creek Resort | Orlando, Florida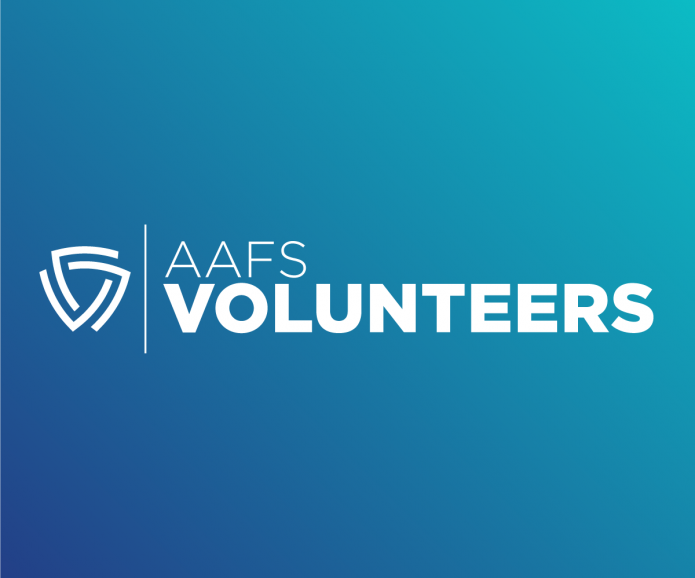 Volunteer at the AAFS 75th Anniversary Conference!
The American Academy of Forensic Sciences (AAFS) Annual Scientific Conference depends on the dedication and generosity of our volunteers to host a successful event for the forensic science community. Volunteer opportunities are now open for any attendee who wishes to help support AAFS and the AAFS Conference. AAFS Student Affiliates and non-members are eligible to request a registration waiver in exchange for a minimum of 8 hours volunteer service to the conference.
All volunteer positions have been filled!
Thank you for your interest in volunteering for AAFS 2023. At this time all volunteer hours have been filled and accounted for. If you did not get to volunteer this year, but you would like to in the future, please keep an eye out for information regarding the 76th Annual Conference next year in Denver, Colorado. 
Our program is driven by the commitment of our incredible community — we hope you'll join us in making the 2023 event a success!
Volunteer Sign-Up Process
To sign up to volunteer, please click the link shown below to be taken to our online volunteer application. You will be asked to select any specific qualifications related to the various available roles. Once submitted, your form will be reviewed by AAFS staff, who may reach out with additional questions.
Starting in mid-November, the schedule with available shifts for volunteer roles will be made available for sign-up. You can sign up for as many shifts as you are able to commit to and are available for. Most roles/shifts are on a first come, first served basis for sign-up. Holding shifts is not allowed as this keeps others from signing up for necessary shift requirements. Therefore, it is important that you select your choices early to guarantee your preferred time(s)/role(s).
For non-members and AAFS Student Affiliates, once you've signed up for at least 8 hours of service, you'll be able to use a registration waiver to sign up for the conference itself.
While on-site, you'll be able to use the volunteer mobile app to manage your volunteer shift(s) and communicate with other team members.
Important Dates/Deadlines
November 15: Shift selection goes live (tentative)
December 31: Deadline to sign up to volunteer
January 15: Deadline to register for the conference (any volunteers not registered for the conference will have their shifts dropped and made available to other volunteers/waitlisted volunteers)
Ready to volunteer? 
Questions? Feel free to reach out to us at:
Everything you need
Conference Directory
Get involved in the AAFS conference and help better shape the community of forensic sciences.
Overview