President's Spotlight—Justice for All
"People need to be reminded more often than they need to be instructed." – Samuel Johnson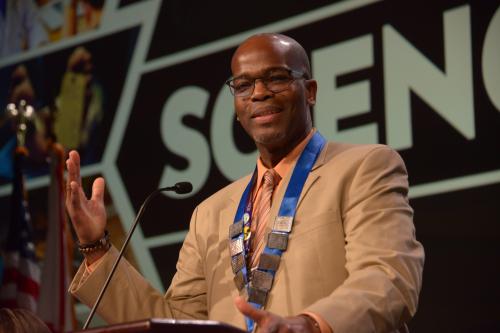 The 18th-century poet and author Samuel Johnson is credited with the aphorism above, which holds true for us today. Knowledge is often present because it is either something we have been taught or we have learned along the way. However, there are times when a subtle reminder is needed for us to remember that which we already know or regard as true.
I have chosen Justice for All as the theme for the 2024 Annual Scientific Conference in Denver, Colorado (February 19-24). Those three words are a small part of the AAFS Vision Statement, yet those three words are worth a reminder to the entire forensic science community.
"To promote justice for all and integrity through forensic science."
– AAFS Vision Statement
President C. Ken Williams Addresses the AAFS Membership
President C. Ken Williams introduces his 2023-2024 theme, discusses his plans for the next year, and provides advice to newer and younger members of the AAFS. 
Justice for all is worthy of reminder. Justice for all, regardless of race, gender, age, religion, disability, affectional or sexual orientation, ethnicity, socioeconomic status, or any other factor that leads to bias or discrimination. Justice for all! Justice for the alleged victim, the putative suspect or defendant, and the families of all parties involved. We, as an organization and a community, must promote justice for all through forensic science. I fully understand that we are not a social activist organization. However, it is the vision of this multidisciplinary professional organization to promote justice for all through forensic science and the work we perform on a regular, if not daily, basis. That must be the goal of the entire forensic science community and this is our reminder.     
The AAFS Program Committee, led by AAFS Program Chair Matthew Wood and Co-Chair Karen Rosenbaum, has been established and is already gearing up for the 2024 Annual Scientific Conference with this theme in mind. Preliminary discussions have been had about the Keynote Address and the Plenary Session. I am also excited to announce a new addition to the Academy Program, Justice Talks, which I will discuss more in an upcoming article. Just a little something to grab your attention.
While I have your attention, I would also like to mention another reminder. Please don't miss out on the opportunity to nominate your AAFS colleagues and friends within the forensic science community for one of the many AAFS Awards during the nomination period.
The April 15 deadline for the Past Presidents Council Award for Outstanding Early Career Achievement in Forensic Science is nearly here.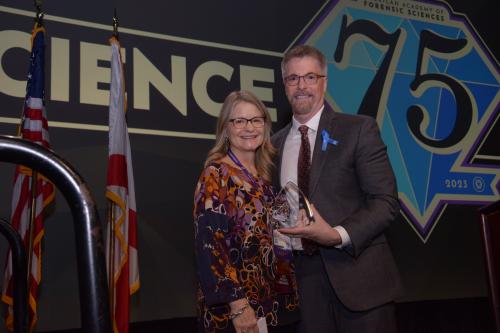 June 1 is the deadline to submit nominations to Awards Committee Chair and AAFS Past President Laura Fulginiti for the Gradwohl Medallion and the Distinguished Fellow Award.
August 1 is the nomination deadline for the Ambassador of Forensic Science Award.
Please review the March 3 AAFS Newsfeed article for the full criteria and nomination procedure for each award. I encourage you to take advantage of this wonderful opportunity to nominate individuals or organizations worthy of such recognition. Not recognizing those that deserve it could be, in keeping with the theme, an injustice and we certainly don't promote that! 
Disclaimer
The views and opinions expressed in the articles contained in the Academy News are those of the identified authors and do not necessarily reflect the official policy or position of the Academy.