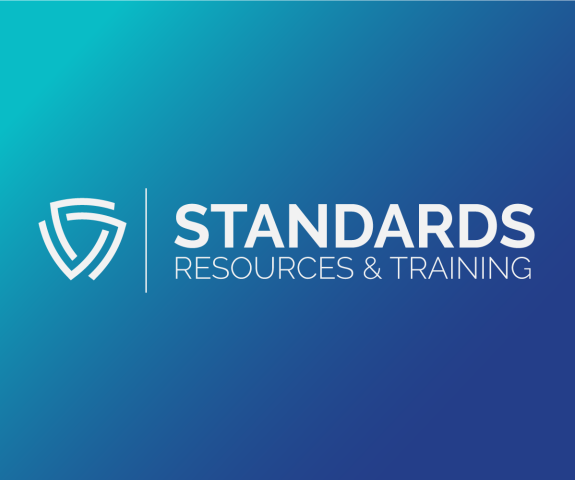 Standards Resources and Training
A cooperative agreement with the National Institute of Standards and Technology (NIST) provides funds to AAFS to develop training, tools, and resources to enhance implementation efforts and broaden awareness of forensic science standards among communities of interest.
National Institute of Standards and Technology
Training will address technical aspects of the standards as well as challenges, practical solutions, and benefits of adoption. Resources, including auditing checklists for compliance monitoring and gap analysis, will also be developed, as well as Factsheets, understandable to the lay person. Through the cooperative agreement, the Academy plans significant outreach efforts and engagement with other professional organizations, multiple Standards Developing Organizations (SDOs), certifying bodies, accrediting bodies, forensic service providers, and others.
Learn More about the Cooperative Agreement
Standard Factsheets
Factsheets provide a concise summary of each standard and facilitate broader understanding, they also highlight the purpose of a standard, why it is needed, and the benefits of adoption.
View
Standard Checklists
Checklists provide a tool to allow a forensic science service provider to evaluate the level of standard implementation and/or audit conformance to a standard.  Each checklist, provided in Excel, uses a standardized format that also allows flexibility when used.
View
Free Standards Training
Understanding ANSI/ASB's Best Practice Recommendations for Detection, Photographic Documentation and Lifting of Footwear and Tire Impressions
June 13, 2023 | 1:00 PM EST
Three Best Practice Recommendations (BPRs) published by American Academy of Forensic Sciences Academy Standards Board (ASB) set guidelines for personnel responsible for detecting, photographing and lifting footwear and tire impressions. Versions of these BPRs came from the Footwear/Tire subcommittee of the Organization of Scientific Area Committees (OSAC) and were further developed and published by ASB. The three BPRs that will be discussed are BPR 052 Best Practice Recommendation for the Detection and collection of Footwear and Tire Impression Evidence, BPR 050 Best Practice Recommendation for Photographic Documentation of Footwear and Tire Impression Evidence and BPR 049 Best Practice Recommendation for Lifting Footwear and Tire Impression Evidence. This one-hour presentation will introduce the audience to each of these BPRs, provide background on their development as they moved through first OSAC then ASB, highlight the benefits of each to the field, discuss implementation strategies, and end with a Q&A session.
Presenter:
Alicia Wilcox, PhD
Associate Professor of Forensic Sciences and Criminal Justice
Register Now
Free Standards Training
The Ins and Outs of ANSI/ASB Standard 092: Standard for Training and Certification of Canine Detection of Explosives
Jun 20, 2023 1:00 PM EST
The goal of this webinar is to introduce the standard and the rationale behind the requirements. The presentation will include discussions on the foundational literature supporting the implementation of the standard, areas requiring additional research and development, and the resources within the standard to assist practitioners. Upon conclusion of the webinar, the attendees will have a greater understanding of how compliance with the standard will produce consistent and reliable canine teams for the detection of explosives.
Presenter
Katylynn B. Sloan
Ph.D. in Chemistry from Florida International University (2013)
B.S in Forensic and Investigative Science from West Virginia University (2008)
Register Now
Standards Development Activities in Trace Materials
Standards Development Activities in Seized Drugs
Standards Development Activities in Human Forensic Biology
Standards Development Activities Related to ILE and GSR
Standards Development Activities in Firearm and Toolmark
Standards Development Activities Related to the Examination
Standards Development Activities in Digital and Multimedia
Taking a Sniff Ahead
Standards Development Activities in Medicolegal Death
Standards Development Activities Legal Impacts
Standards Development Activities in Forensic Medicine
Standards Development Activities in Wildlife Forensic Biology
Standards Development Activities Related to Forensic Docs
Standards Development Activities in Forensic Toxicology
Support our Standards Organization
The Academy Standards Board develops consensus based forensic science standards within an American National Standards Institute accredited framework, and provides training to support those standards.