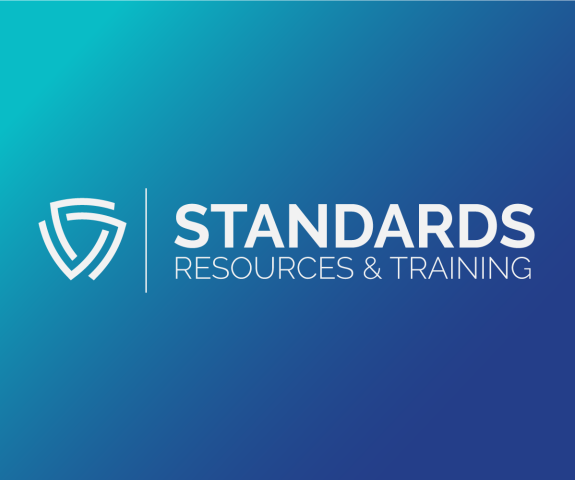 Standards Resources and Training
A cooperative agreement with the National Institute of Standards and Technology (NIST) provides funds to AAFS to develop training, tools, and resources to enhance implementation efforts and broaden awareness of forensic science standards among communities of interest.
National Institute of Standards and Technology
Training will address technical aspects of the standards as well as challenges, practical solutions, and benefits of adoption. Resources, including auditing checklists for compliance monitoring and gap analysis, will also be developed, as well as Factsheets, understandable to the lay person. Through the cooperative agreement, the Academy plans significant outreach efforts and engagement with other professional organizations, multiple Standards Developing Organizations (SDOs), certifying bodies, accrediting bodies, forensic service providers, and others.
Learn More about the Cooperative Agreement
Standard Factsheets
Factsheets provide a concise summary of each standard and facilitate broader understanding, they also highlight the purpose of a standard, why it is needed, and the benefits of adoption.
View
Standard Checklists
Checklists provide a tool to allow a forensic science service provider to evaluate the level of standard implementation and/or audit conformance to a standard.  Each checklist, provided in Excel, uses a standardized format that also allows flexibility when used.
View
Free Standards Training
Implementation of ANSI/ASB 032 An Accredited Bloodstain Pattern Analysis Section
WEBINAR DATE POSTPONED
A bloodstain pattern analyst training program is necessary to ensure the competency and quality of the work product. This standard was drafted to provide guidance to forensic service providers providing bloodstain pattern analysis services for the establishment and maintenance of such a program.
The goal of this program is to assist in the development or enhancement of a bloodstain training program that will enrich the skillset, knowledge and abilities of the bloodstain pattern analyst and their abilities to analyze bloodstains and bloodstain patterns at crime scenes and on physical evidence.
Presenter:
Celestina Rossi, Sergeant
Bloodstain Pattern Analyst, Technical Leader
CID - Crime Laboratory
Montgomery County Sheriff's Office
NEW DATE TBD
Free Standards Training
ANSI/ASB Standard 054 Standard for a Quality Control Program in Forensic Toxicology Laboratories
August 22, 2023 1:00 PM - 4:00 PM ET
Calling all control freaks!!
Quality control provides assurance that analytical methods are continuously fit for purpose. This half day webinar will review the requirements of ANSI/ASB Standard 054 Standard for a Quality Control Program in Forensic Toxicology Laboratories and provide real world examples of how labs have implemented the standard into their testing programs.
Agenda
1:00 – 1:05 Welcome/Introduction – Jennifer Limoges
1:05 – 1:45 Quality Control Materials – Robert Middleberg
1:45 – 2:30 Calibration/Control Requirements and Other Evaluations – Ruth Winecker
2:30 – 2:45 Break
2:45 – 3:15 Standard Addition – Joe Kahl
3:15 – 3:45 Review/Monitoring – Sue Pearring
3:45 – 4:00 Q&A - Jennifer Limoges (Facilitator)
Presenter
Robert Middleberg, PhD
Laboratory Director, Sr VP Quality Assurance and Regulatory Affairs
NMS Labs
Ruth Winecker, PhD
Senior Research Forensic Scientist
RTI International
Sue Pearring, MS
Quality Manager
San Francisco Office of the Chief Medical Examiner
Joe Kahl, MS
Toxicologist 3 – Quant Section Supervisor
Miami-Dade Medical Examiner Department
Jennifer Limoges, MS
Associate Director of Forensic Science/Toxicology
Register Now
Standards Development Activities in Trace Materials
Standards Development Activities in Seized Drugs
Standards Development Activities in Human Forensic Biology
Standards Development Activities Related to ILE and GSR
Standards Development Activities in Firearm and Toolmark
Standards Development Activities Related to the Examination
Standards Development Activities in Digital and Multimedia
Taking a Sniff Ahead
Standards Development Activities in Medicolegal Death
Standards Development Activities Legal Impacts
Standards Development Activities in Forensic Medicine
Standards Development Activities in Wildlife Forensic Biology
Standards Development Activities Related to Forensic Docs
Standards Development Activities in Forensic Toxicology
Support our Standards Organization
The Academy Standards Board develops consensus based forensic science standards within an American National Standards Institute accredited framework, and provides training to support those standards.