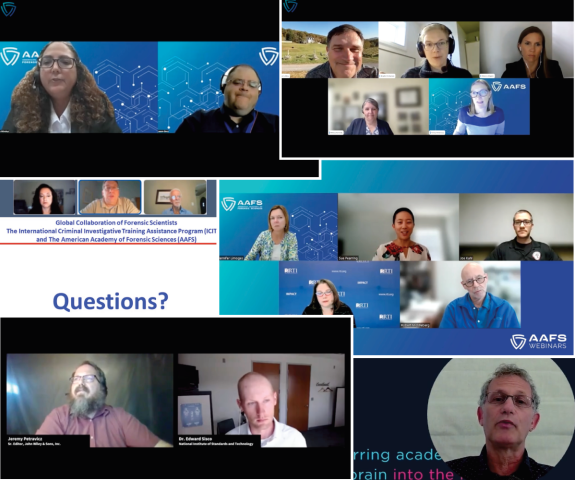 AAFS Webinars Abstract Submission
Delve into the fascinating realm where science meets justice. Our webinars, led by renowned experts in the field, offer a unique opportunity to explore the cutting-edge techniques and methodologies that define modern forensic science. Seize the opportunity to be at the forefront of forensic innovation by submitting your abstract and become a part of our webinar series, shaping the future of forensic science!
Before submitting an abstract you should know...
AAFS Webinars may occur at any time of the year
The abstract submission process is comparable to that of the  AAFS Annual Scientific Conference
Submitted abstracts will be reviewed and vetted by a committee representative of all AAFS sections and appointed by the AAFS
Submitters can expect notification of approval or denial within 10 business days of their submission
If approved, AAFS Staff will contact you with next steps
Webinars may be offered for general continuing education (CE) credit
---
This abstract submission portal should be utilized for AAFS Webinars, AAFS Standards & NIST webinars, and presentations for the Global Collaboration of Forensic Scientists (GCFS)
Submit Your Abstract
The AAFS Webinars abstract submission portal is a new and separate account. If you have submitted an abstract for the AAFS Annual Scientific Conference, you will need to create a new login to submit a webinar abstract.