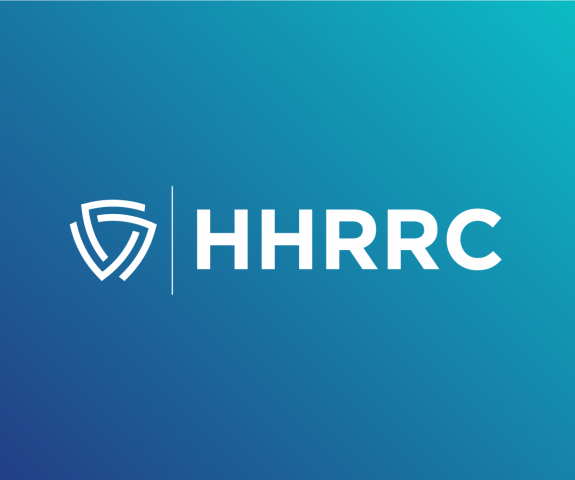 Humanitarian and Human Rights Resource Center
The Humanitarian and Human Rights Resource Center (HHRRC) seeks to utilize the assets of the American Academy of Forensic Sciences (AAFS) to promote the application of contemporary forensic science and forensic medicine principles to global humanitarian and/or human rights projects requiring special assistance. The Center is funded in part through the National Institute of Justice's FTCoE.
HHRRC projects are those selected for support by the International Advisory Council of the HHRRC and can include research applied to humanitarian and human rights projects, training materials and equipment, and advising or subject matter expertise. The HHRRC also aims to provide support and encouragement to AAFS members to increase their engagement in applying contemporary forensic science to global humanitarian matters.
In addition to direct support for forensic studies, the HHRRC provides access to publications and educational materials to disseminate knowledge on the issues and application of contemporary forensic science and forensic medical principles. The HHRRC assists projects by making laboratory and analysis equipment available. To strengthen the available pool of advisors, the HHRRC established a database of volunteers willing to assist and make a difference in global humanitarian issues and possible violations of human rights.

The Center provides support to AAFS members engaged in human rights and/or humanitarian forensic applications and encourages AAFS members to increase their involvement in such matters. As well as the assistance provided, AAFS members are likely to develop their own personal and professional skills in undertaking this work.
A Video Message from the HHRRC
Dawnie Steadman (Anthropology) serves as the Chair of the Center. An International Advisory Council will evaluate proposals for support. The following colleagues with extensive experience in global human rights forensic applications serve on the International Advisory Council: International Advisory Council: Soren Blau (Australia), Luis Fondebrider (Switzerland), Zeno Geradts (Netherlands),Dina Alejandra Jimenez (Columbia), Michael Pollanen (Canada), Morris Tidball-Binz (France), Duarte Vieira (Portugal), Douglas Ubelaker (United States).
Publications and Documents. 

Chair: Megan Moore (Anthropology). Subcommittee members include Sherry Fox (Anthropology), Khalifa Dieng (Odontology), Derek Congram (Anthropology), and Máximo Alberto Duque Piedrahíta (Pathology/Biology). This group will assemble publications and documents that are relevant to the Center's interests. This resource will be especially useful to AAFS members who wish to become further involved in this type of forensic science activity, but will be available to all. The relevant literature and information on these issues is quite varied and not widely available. This subcommittee will assemble this information in one place and keep it up-to-date.

Laboratory and Analysis Protocols. 

Chair: Tobin Tanaka (Canada). Additional members of this subcommittee include Sean Tallman (Anthropology), Gaille MacKinnon (Anthropology), Karen Kelly (Pathology/Biology), and Robin Cotton (Criminalistics). The subcommittee assists with outreach efforts as well as managing current information on key laboratory and analysis protocols to assist those interested in applications relating to the goals of the Center.

Education. 

Chair: Dawn Mulhern, Fort Lewis College, Colorado (Anthropology). This group explores mechanisms to enrich educational efforts with the value of solid forensic science contributions to humanitarian and human right issues. The subcommittee examines how the goals and information of the Center can be integrated into education efforts at various levels. The following AAFS member educators serve on this subcommittee:  Robert Allen (Criminalistics), Maria Ciruzzi (Jurisprudence), Virginia Lynch (General), and Joyce Williams (General).

Equipment. 

Chair: Jose Almirall (Criminalistics). This group evaluates requests for equipment support and recommends solutions. The following AAFS members serve on this subcommittee: Jeri Ropero-Miller (Toxicology) and Carla Noziglia (Criminalistics).
Many members originating from all sections have responded with CVs and personal letters of interest. A database has been formed for these individuals with the anticipation that they will be contacted as issues arise related to their particular interests.
If you are interested in making a contribution to the Center, please contact AAFS.