The 75th Anniversary Conference
February 13-18, 2023 | Rosen Shingle Creek Resort | Orlando, Florida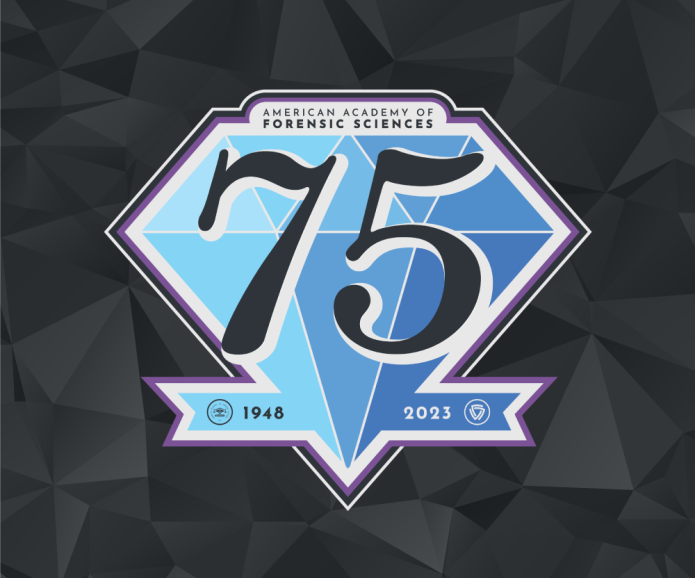 AAFS 2023 Program
Final Conference Documents:
More for attendees
Special Sessions
View the six special sessions of the 75th Anniversary Conference. Some special sessions are open to all attendees, and some require additional registration. Learn more and get involved! 
Monday Scientific Workshops
Workshop 1
Investigating Publishing: How to Disseminate Your Work(Full Day)
Workshop 2      
Implementing Magnetic Flux Measurements for Forensic Document Examinations (Full Day)
Workshop 3
Forensic Postmortem Radiology: Crossing the Border Between Radiology and Pathology (Full Day)
Workshop 4   
Just Communications: Providing Clear and Accurate Reports and Testimony on Forensic DNA Results (Full Day)
Workshop 5  
Diversity, Equity, and Inclusion in the World of Forensic Practice: Lessons and Actions (Full Day)
Workshop 6      
How Science Works to Identify Unknown Decedents Decades After Death (Full Day)
Workshop 7      
The Seven Habits for Highly Effective Standards Development (Half Day)
Workshop 8      
Postmortem Interval Estimation Using a Novel Data Set and Methods (Half Day)
Workshop 9      
Inside the Black Box: Forensic Psychiatry for Lawyers (Full Day)
Workshop 10    
Reefer Madness: The History of Tetrahydrocannabinol (THC) Psychosis and Modern Adverse Events (Half Day)
Workshop 11    
CANCELED
Workshop 12    
CANCELED
Workshop 13    
CANCELED
Tuesday Scientific Workshops
Workshop 14   
Transfer and Persistence of Physical Evidence: Deciphering Implications (Full Day)
Workshop 15   
CANCELED
Workshop 16   
Practical Cardiovascular Pathology for Medical Examiners: Basic Concepts and Advanced Principles (Full Day)
Workshop 17   
A First Look at the Draft Recommendations in the Report of the National Institute of Standards and
Technology/National Institute of Justice (NIST/NIJ) Expert Working Group on Human Factors in Forensic DNA Interpretation (Full Day)
Workshop 18   
Identification, Analysis, and Interpretation of Blunt Force Skeletal Trauma (Full Day)
Workshop 19   
Forensic Photography: Photography Basics to Imaging Beyond the Visible Spectrum With Alternate
Light Sources (ALS) and Infrared (IR) (Full Day)
Workshop 20   
A Gentle Introduction to the Likelihood Ratio (LR): Basic Ideas, Implementation, and Limitations (Half Day)
Workshop 21
Implementing Forensic Investigative Genetic Genealogy (FIGG): How to Put Figg Into Practice (Without Messing It Up for Everyone Else) (Half Day)
Workshop 22   
An Introduction to Document Security (Half Day)
Workshop 23   
Report Writing in a New Rule 702 World — Handwriting Comparison Examination (Half Day)
Workshop 24   
CANCELED
Workshop 25   
What Did the Lab Bench Say to the Court Bench? And What Did the Court Bench Hear? (Half Day)
Workshop 26   
Taming the Wild West of Workflows for Opioids: Emerging and Controversial Drug Threats (Half Day)
General Conference Information
Media Statement
The American Academy of Forensic Sciences (AAFS) does not comment on forensic cases or medicolegal investigations.Media releases will be issued by the AAFS Board of Directors only in response to matters deemed pertinent to the business of the Academy.The sitting AAFS President is the only member of the Academy authorized to provide comment on behalf of the Academy.Comments, views, and opinions expressed by all other members of the Academy reflect the comments, views, and opinions of the individual solely.
Registrant Minimum Age
Registrants and presenters at the AAFS Annual Conference must be at least 18 years old at the time of the conference.
Lost Badge Policy
 Lost, misplaced, stolen, or forgotten badges will incur a replacement fee equal to the original purchase amount of your registration.If your badge was complimentary, the fee will be the current, on-site rate.
Author Information
 The Journal of Forensic Sciences encourages authors to submit previously unpublished reports and papers presented at the AAFS annual conference.For full instructions on manuscript preparation, consult the Information for Authors available below
Manuscripts must be submitted electronically via the Journal of Forensic Sciences Manuscript Central site: http://mc.manuscriptcentral.com/jofs.For questions, please contact: jfs.editor@att.net.
Reminders:
Video and/or audio recording of any session(s) or parts thereof is not permitted without prior approval from the American Academy of Forensic Sciences.
English is the official language of the AAFS and its meetings; neither oral nor written translations will be provided.
Although precautions are taken to prevent schedule changes, speakers and program schedules may change due to unforeseen circumstances.
As a courtesy to others, please silence your cell phone when attending the sessions.
Everything you need
Conference Directory
Get involved in the AAFS conference and help better shape the community of forensic sciences.
Overview