President's Spotlight—What a Year! What a Meeting!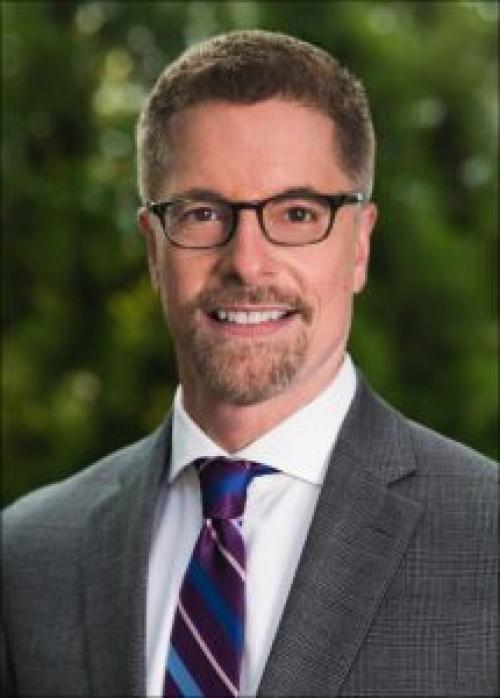 Benjamin Franklin said it best: "Out of adversity comes opportunity." All of us have struggled since we met last in Anaheim. Some of us have had personal struggles with our health or the health of a loved one and others have struggled to balance family life and work life, both of which have faced adaptations to unusual circumstances. Through it all, the Academy has adapted as well and our Board of Directors, with Past President Jeri Ropero-Miller at the helm, made the appropriate and timely decisions with regard to our first virtual meeting. The success of our first foray into the digital world for an entire meeting is evidenced by comments to the post-meeting survey. There were comments on technical glitches, for sure; however, so many of you expressed your pleasure with the overall experience and your gratefulness at having the opportunity to meet again, in whatever format. Our agenda received many positive comments, notably those focused on our plenary presenters and our keynote this year entitled "In Pursuit of Equity" by  Dr. Beronda Montgomery, who addressed organizational Diversity, Equity, and Inclusion. Combined with our participant numbers exceeding last year and a significant increase in workshop attendees, I'd say we have several sources of pride!
Speaking of digital, we have completed our first year of AAFS Connect, our on-demand platform of a collection of workshops from the 2020 meeting that are available through our website. We hope to soon add another group of workshops to the platform from this year's meeting for those of you who could not attend in February. This is an excellent reflection on my theme, "A Responsive Academy — Meeting and Surpassing the Challenges of a Modern Forensic Science World."  As we progress through the year, I ask you to reflect on your discipline's recent successes in meeting these modern challenges as we prepare for the next time we are together. The Seattle meeting will be a celebration of the ingenuity that has contributed to a responsive forensic effort in promoting justice and integrity in our legal systems. With all of those advancements and changes in mind, I ask also that you bear with Academy staff and leadership as we roll out changes to our structure and policies over the coming months in order to be responsive to the organization's needs.
One of those changes is to the organization's vision, mission, and values, which we updated recently. With the help of Springboard International, the company contracted to assist the Board in our revisions, I offer our new vision, mission, and values, and I thank all of the Board members and Academy staff that contributed to the process.
Vision
To promote justice for all and integrity through forensic science.
Mission
The American Academy of Forensic Sciences is a global, multidisciplinary membership community that provides collaborative research, quality education, and recognized leadership to advance forensic science and to inform its application to the law.
Values
Integrity: The Academy places objectivity, honesty, transparency, honor, ethics, and unity at the center of all its policies and operations.
Leadership and Public Awareness: The Academy is the leader in representing, serving, and advocating for forensic science, as well as a resource for providing reliable and sought-after information to the forensic science community, other partners, and the general public.
Scientific Rigor: The Academy promotes quality research of scientific methods to ensure robust and unbiased experimental design, methodology, analysis, interpretation and reporting of results.
Collaboration and Excellence: The Academy provides services and support of the highest quality to its members through its world-renowned Journal of Forensic Sciences, its professional scientific education and career development, its accreditation and consensus-based standards programs, and other initiatives that fulfill its members' evolving needs.
Diversity and Inclusion: The Academy serves all and is committed to providing an objective, unbiased framework for individuals through forensic science application, teaching, and research.
Engagement and Connectivity: The Academy fosters a sense of community and responsiveness that facilitates engagement and networking through leadership and volunteer opportunities; activities; and outreach and professional educational programming.
It is an honor to be your President as we look forward to navigating the waters in our path, assess our priorities, look for achievable goals, all while providing recognition and representation to all members, especially those in underrepresented groups. Thank you for your membership and be reminded that no one in the Academy takes it for granted. Onward!
Disclaimer
The views and opinions expressed in the articles contained in the Academy News are those of the identified authors and do not necessarily reflect the official policy or position of the Academy.