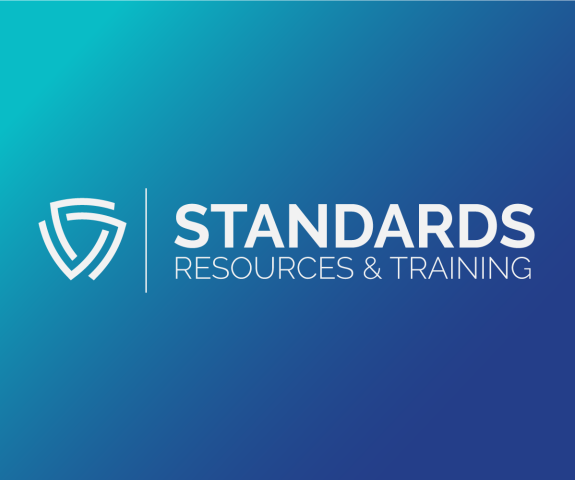 Standards Resources and Training
A cooperative agreement with the National Institute of Standards and Technology (NIST) provides funds to AAFS to develop training, tools, and resources to enhance implementation efforts and broaden awareness of forensic science standards among communities of interest.
National Institute of Standards and Technology
Training will address technical aspects of the standards as well as challenges, practical solutions, and benefits of adoption. Resources, including auditing checklists for compliance monitoring and gap analysis, will also be developed, as well as Factsheets, understandable to the lay person. Through the cooperative agreement, the Academy plans significant outreach efforts and engagement with other professional organizations, multiple Standards Developing Organizations (SDOs), certifying bodies, accrediting bodies, forensic service providers, and others.
Learn More about the Cooperative Agreement
Standard Factsheets
Factsheets provide a concise summary of each standard and facilitate broader understanding, they also highlight the purpose of a standard, why it is needed, and the benefits of adoption.
View
Standard Checklists
Checklists provide a tool to allow a forensic science service provider to evaluate the level of standard implementation and/or audit conformance to a standard.  Each checklist, provided in Excel, uses a standardized format that also allows flexibility when used.
View
Forensic Standards
Webinars
An Introduction to ANSI/ASB Standards 119, 120, and 121
September 28, 2022
12:00 - 1:00 PM (ET)
This webinar has concluded and will be available on AAFS Connect in the coming weeks. 
Three standards recently published by American Academy of Forensic Sciences Academy Standards Board (ASB) set the minimum requirements for scope and analytical sensitivity for both human performance and postmortem forensic toxicology casework.  ANSI/ASB 120 and 121 build from, and standardize, previously published work concerning recommended scope and sensitivity for DUID and DFC cases. ANSI/ASB 119 is novel and standardizes the minimum requirements for postmortem casework.  
ANSI/ASB Standard 036: Standard Practices for Method Validation in Forensic Toxicology
October 21, 2022
1:00 PM - 5:00 PM (ET)
Validation is the process of performing a set of experiments that reliably estimates the efficacy, reliability, and reproducibility of an analytical method. The goal of conducting validation experiments is to establish evidence which demonstrates that a method is capable of successfully performing at the level of its intended use and to identify the method's limitations under normal operating conditions.  
Learn More and Register
Standard Practices for Measurement Traceability in Toxicology (CE)
The Implementation of Forensic Science Standards
Standard Guide for Sampling Seized Drugs for Qualitative and Quantitative Analysis
Webinars Standards: The Not-So-Missing Link
Standards Development Activities in Trace Materials
Standards Development Activities in Seized Drugs
Standards Development Activities in Human Forensic Biology
Standards Development Activities Related to ILE and GSR
Standards Development Activities in Firearm and Toolmark
Standards Development Activities Related to the Examination
Standards Development Activities in Digital and Multimedia
Taking a Sniff Ahead
Standards Development Activities in Medicolegal Death
Standards Development Activities Legal Impacts
Standards Development Activities in Forensic Medicine
Standards Development Activities in Wildlife Forensic Biology
Standards Development Activities Related to Forensic Docs
Standards Development Activities in Forensic Toxicology
Support our Standards Organization
The Academy Standards Board develops consensus based forensic science standards within an American National Standards Institute accredited framework, and provides training to support those standards.