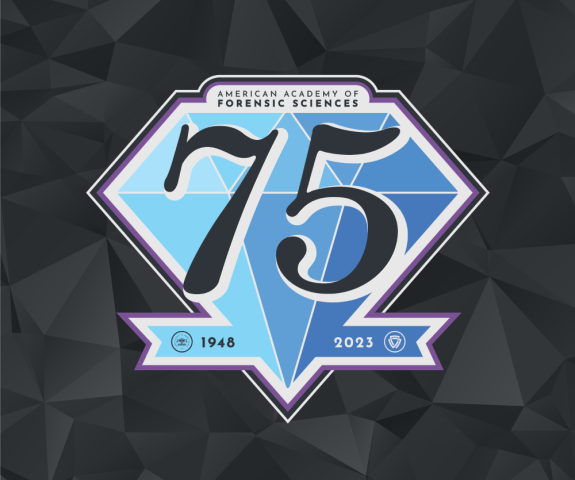 HHRRC Poster Session
The Humanitarian and Human Rights Resource Center (HHRRC) of the American Academy of Forensic Sciences (AAFS), with support from the National Institute of Justice's Forensic Technology Center of Excellence, provides needed resources and support to apply modern forensic science to global humanitarian and human rights projects. This Humanitarian and Human Rights Poster Session is an open meeting where attendees can learn about the application of forensic science to investigate humanitarian and human rights injustices. Information will be available at www.forensicCOE.org.
Open to All Meeting Registrants
Tuesday, February, 14 | 6:00 PM - 8:00 PM
Dawnie W. Steadman, PhD
HHRRC Chair
Director, Forensic Anthropology Center University of Tennessee | Knoxville, TN

Jeri D. Ropero-Miller, PhD
AAFS Past President (2021-2022)
FTCoE Project Director, RTI International Research Triangle Park, NC

Posters
Fingerprint Scan of the Dead: Real-Time Identification During Search and Recovery Phase in Large Scale Disaster | Lay See Khoo; Poh Soon Lai; Muhammad Syafiq Zamasry; Ahmad Hafizam Hasmi; Mohamad Azaini Ibrahim; Mohd Shah Mahmood
Scene Documentation for Human Rights Investigators: How Better Documentation Helps Experts Answer Your Questions | Tal Simmons
Navigating Stakeholder Relationships in Humanitarian Forensic Work: Lessons Learned From Georgia | Kelly Kamnikar; Meri Gonashvili; Micayla Spiros; Nicholas Herrmann; Tea Takniashvili; Nino Tavartkiladze; Petra Banks; Keegan Beane; Krysten Cruz; Rhian Dunn; Amber Plemons; Ivanna Robledo; Buba Chachkiani
African Society for Forensic Medicine | Uwom Eze; Robert Ngude; Johansen Oduor; Gilbert Ngongang
Disaster Victim Identification and Migration — The Value of Using Scarification and Tribal Markings as Secondary Identifiers in Mass Fatality Incidents | Tumisang Thabo Mbedzi; Stephen Fonseca; Sally Reynolds
Recovery and Analysis of Human Remains Derived From the 1921 Tulsa Race Massacre: Current Findings | Phoebe R. Stubblefield
Capacity Building for Rwandan Medical Officers in the Field of Forensic Pathology Basic Skills | Herbert Mushumba; Joseph Kalisa
Construction of a National Hydrogen and Oxygen Isoscape for Colombia as a Baseline for the Identification of Region of Origin of Unidentified Victims of the Internal Armed Conflict | Daniela Orozco Ramelli; Tiffany B. Saul; Ana Carolina Guatame García; Jonathan Drake; Erica Andrea Castaño Osorio
Accuracies of Artec® Spider®, EinScan® Pro 2X, NextEngine®, and Qlone® (for iPhone®) Photogrammetry for 3D Bone Data Analysis in Forensic Anthropology | Tom D. Beresford; Tina Manne; Kevin Henderson; Chris Glen
Humanitarian Forensic Action at the International Committee of the Red Cross From 2003 to 2023 | Pierre Guvomarc'h; D. Abboud; O. Finegan; S. Fonseca; D.J. Jimenez; C. Kainazarova; U. Krenzer; M.M. Morcillo Mendez; A. Page; B. Sablouh; J. Taylor; M. Vennemeyer
Understanding the Effects of Rehydration on the Rate of Decomposition | Claire Du Toit; Desiré Brits; Jolandie Myburgh
Insect Succession Patterns During Decomposition in Southern Nigeria | Izuchukwu S. Etoniru; Desiré Brits; Maryna Steyn; Jolandie Myburgh
Everything you need
Conference Directory
Get involved in the AAFS conference and help better shape the community of forensic sciences.
Overview