2021–22 Warren-Young Scholarship Recipient Announced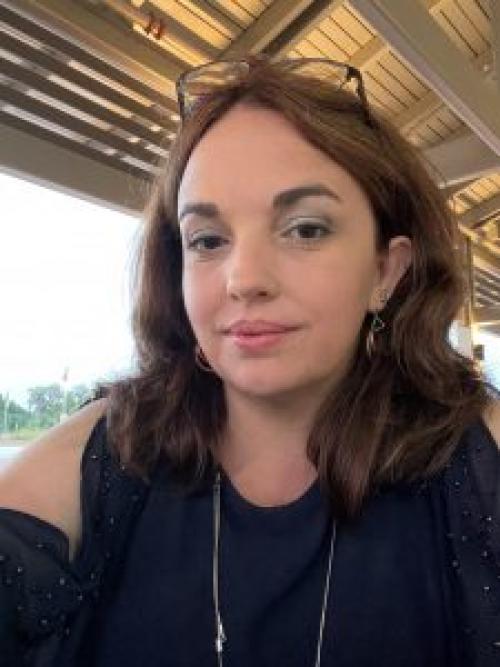 The Forensic Sciences Foundation is pleased to award Ashley Shidner with the 2021–22 Warren-Young Scholarship. This award is designed to encourage forensic science education at the middle and high school levels and is intended to provide funds to purchase supplies, equipment, or reference materials to support forensic science education in teaching basic scientific principles. Applications are judged based on how the funds will further the goals of the Foundation. Priority is given to programs with apparent financial need and those that provide forensic science education in underserved population areas. The scholarship provides funds up to $3,000, a complimentary registration to attend one AAFS Annual Scientific Meeting and the Student Academy, including two free nights of hotel accommodations, and a scholarship to attend one Forensic Science Education Conference (FSEC).
Dr. Ashley Shidner earned her PhD in Anthropology from the University of Arkansas in 2018. While completing her MA at the University of West Florida, she worked on forensic cases in the Florida panhandle and Alabama and is trained in Fatal Fire Investigations. She was selected for the April 2010 Visiting Scientist position at the Office of the Chief Medical Examiner–New York City. She completed her BA in Anthropology with a minor in Entomology at the University of Florida in 2006.
Dr. Shidner began her teaching career in the public school system in 2015 after moving back to Florida with her husband and children. She is currently the head of the science department at Lecanto High School in Citrus County, FL, where she teaches Forensic Science I and Biology, as well as Theory of Knowledge courses for the International Baccalaureate (IB) program. She is the faculty co-sponsor for National Honor Society and the founder/advisor for the Lecanto Young Archaeology Society. Dr. Shidner started the Forensic Science I course with the goal of presenting non-traditional art career paths, as well as to promote cross-disciplinary education between the arts and sciences to all students. The grant will be used to help further develop their forensic science program and to promote forensic science education in their county.
Congratulations to Dr. Shidner on being awarded the Warren-Young Scholarship!
Disclaimer
The views and opinions expressed in the articles contained in the Academy News are those of the identified authors and do not necessarily reflect the official policy or position of the Academy.
Foundation News | Criminalistics