2022–23 Warren-Young Scholarship Recipients Announced
The Forensic Sciences Foundation is pleased to announce the 2022–23 Warren-Young Scholarships will be shared between two recipients this year. This award is designed to encourage forensic science education at the middle and high school levels and is intended to provide funds to purchase supplies, equipment, or reference materials to support forensic science education in teaching basic scientific principles. Applications are judged based on how the funds will further the goals of the Foundation. Priority is given to programs with apparent financial need and those that provide forensic science education in underserved population areas. The scholarship provides funds up to $3,000, a complimentary registration to attend one AAFS Annual Scientific Conference and the Student Academy, including two free nights of hotel accommodations, and a scholarship to attend one Forensic Science Education Conference (FSEC).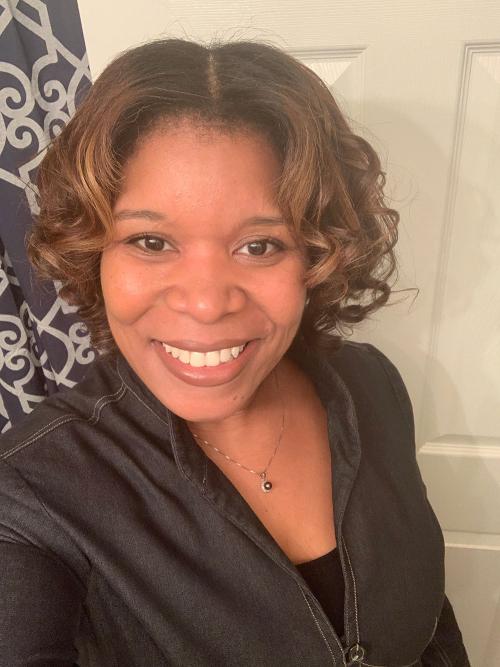 The first-place recipient is Terri T. Dove, PhD, from DuVal High School in Lanham, MD. Dr. Dove was a 1997 graduate of Bennett College in Greensboro, NC, the oldest all-female Historically Black Colleges and Universities (HBCU). After graduating from Bennett with a Bachelor of Science in biology and a minor in chemistry, she pursued graduate studies at Morehouse School of Medicine (MSM) in Atlanta, GA, eventually making a home in the lab of the late Dr. Joseph Igietseme (Centers for Disease Control). At MSM, she published several peer-reviewed scientific papers focused on bench research in the areas of vaccine development and infectious diseases, in particular, Chlamydia trachomatis, as a part of her doctoral dissertation.
Dr. Dove took her investigative and research skills to the Federal Bureau of Investigation (FBI) Laboratory in Quantico, VA, where she worked as a forensic mitochondrial DNA biologist from 2003–2012, conducting analysis on criminal, missing persons and counterterrorism cases. She coordinated the laboratory's adopt-a-school program for several years and this planted the seeds for her transition into becoming a full-time educator. She entered the resident teacher program in Prince George's County Public Schools (PGCPS) in 2012 and is celebrating her tenth anniversary in the classroom this year. "One of Dr. Dove's most striking qualities is her passion and commitment to high student achievement in science," said principal Pamela Smith. "She is a creative, resourceful, and effective educator whose classroom environment is student-centered and engaging."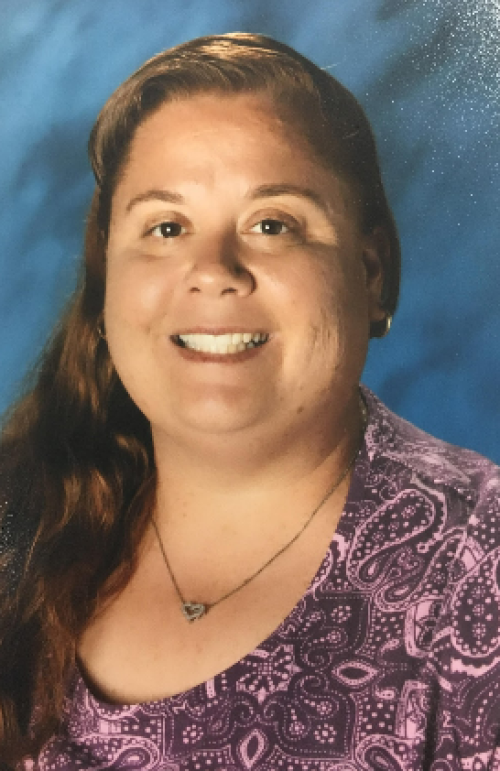 The runner-up is Paula E. Slamowitz, PhD, from Tonalea Middle School in Scottsdale, AZ. Dr. Slamowitz received her Bachelor of Science degree in Criminal Justice and a Master's degree in Liberal Studies, Social Work, and Elementary Education with distinction. Her Doctorate degree is in Educational Leadership and Administration, also with distinction. She is an alumni of Northern Arizona University and Arizona State University.
Dr. Slamowitz is in her sixth year of teaching at Tonalea Middle School within the Scottsdale Unified School District. She currently teaches 6–8 grade Social Studies Honors, Forensics Science, Video Production, and Yearbook. This is her first year teaching forensics and video production. She chose to teach forensics to her middle schoolers to offer them the opportunity to develop research, develop critical thinking, organization, persuasion, and improve oral communication skills. This class demonstrates the science and techniques that law enforcement and crime scene investigators use to recreate crime scenes and how they work hand-in-hand.
Disclaimer
The views and opinions expressed in the articles contained in the Academy News are those of the identified authors and do not necessarily reflect the official policy or position of the Academy.