Academy Aperçus—February 2023
Over my term as AAFS President, the Academy Aperçus has been a monthly feature celebrating 75 years of forensic science, spotlighting the history and anticipating the future of the Academy. Each Aperçus has included a submission from a senior member joined by a junior member of each section to memorialize salient events, highlight members, and provide insight into why the Academy remains the premier forensic science organization in the world. This month features the Anthropology Section.
---
The Development of the AAFS Anthropology Section and Its Importance Today
Source: Douglas H. Ubelaker, PhD, AAFS Past President and Anthropology Section Fellow
From February 21–26, 1971, the American Academy of Forensic Sciences (AAFS) convened its annual meeting at Del Webb's Townhouse Hotel in Phoenix, AZ. At that meeting, Ellis R. Kerley (1924–1998) and Clyde Snow (1928–2014) met at the hotel to plan the formation of anew section of the AAFS, focusing on physical anthropology. Although many anthropological colleagues were engaged in forensic applications and research at that time, they lacked organizational focus. Forensic anthropologists presented research results and casework experience at the annual meetings of the American Association of Physical Anthropologists (now renamed the American Association of Biological Anthropologists) and other anthropological venues. These presentations were embedded within meeting programs featuring paleoanthropology, population genetics, primate studies, and other diverse anthropological topics with minimal academic connections to forensic science. Kerley had been active in the AAFS and felt it represented an ideal organization to provide the much-needed focus for forensic anthropologists. By working the telephones in that Phoenix hotel, Kerley and Snow quickly assembled a list of 14 anthropologists interested in membership. The following year (1972) the Physical Anthropology Section held its first annual meeting in Atlanta, GA.
In 1978, in correspondence between two pioneers in forensic anthropology, Mildred Trotter (1899–1991) and T.D. Stewart (1901–1997), the latter described Ellis Kerley as "a power in the American Academy of Forensic Sciences." As usual, Stewart got it right. In addition to his key role in the formation of the Physical Anthropology Section, Kerley provided leadership in the development of the American Board of Forensic Anthropology in 1977–1978 and became the first forensic anthropologist elected AAFS President (1990–1991). In recognition of his many contributions, the Kerley family and anthropological colleagues formed the Ellis R. Kerley Forensic Sciences Foundation in 2000, offering an annual reception, student scholarships, an award for the best meeting abstract, and support for an international colleague to attend the annual meeting.
With strong student and professional interest in the field, membership in the section has grown to 561 in 2022. In addition to the awards offered by the Kerley Foundation, the section currently offers five awards: (1) the T. Dale Stewart Award for outstanding career contributions; (2) the J. Lawrence Angel Student Paper Award; (3) the Outstanding Mentorship Award; (4) the Diversity and Inclusion Travel Award; and (5) the Section Service Awards. In addition, anthropologists have been very active on AAFS committees and have been recognized for their efforts. Recipients of these awards are too numerous to mention here, but of course our anthropological colleague, Laura Fulginiti, currently serves as the elected AAFS President.

The field of forensic anthropology has evolved dramatically since I entered the profession in the early 1970s. Today, anthropologists employed in museums and universities continue to consult on cases involving human skeletal remains. However, employment has now expanded to include medical examiner offices and organizations investigating possible violations of human rights and organizing humanitarian action. Anthropologists play key roles in death investigation, search and recovery efforts involving human remains, personal identification, and detection of evidence of foul play. Forensic anthropologists are employed globally in government agencies and other organizations that recognize their value in recovery and identification efforts.
Anthropology cases can involve fleshed remains, as well as those in an advanced state of decomposition. Anthropologists work closely with odontologists in dental analysis, with forensic pathologists in the interpretation of trauma (or lack thereof), and with forensic artists in techniques of facial reproduction and photographic superimposition. Methods have evolved beyond the caliper and osteometric board to include isotope analysis (including bomb-pulse radiocarbon), multivariate statistical approaches, geometric morphometrics, advanced imagery methods, remote sensing, and microscopic analysis.

While biological anthropologists with skills in analysis and interpretation of human tissues comprise the core of forensic anthropological activity, those with other skills also make valuable contributions. For example, forensic archaeologists play key roles in the search and recovery of human remains. This wide range of skills involved in anthropological work fueled the 2014 name change of the section from "Physical Anthropology" to the broader term "Anthropology."
Forensic anthropology continues to be a collections-based discipline. The development of new methods and the testing of old ones relies on collections of human remains with reliable and extensive documentation. Today, such collections have been assembled in many areas of the world, facilitating the development of regionally specific methods. Skeletal collections have been supplemented with advanced imagery and clinical data enabling expanded research. Thoughtful experimentation has allowed enhanced methods, especially relating to trauma interpretation and taphonomic processes.

While documented collections of human remains are vital to enhanced research, they can present ethical issues relating to informed consent. Current donation programs associated with decay facilities successfully mitigate these issues and offer promise for new research methods. Older collections with lesser degrees of informed consent may prove to be more problematic and in need of modified curation procedures.

The future of forensic anthropology seems both bright and challenging. The infusion of students and new professionals in ever-increasing numbers represents a very positive element. Many anthropologists continue to view forensic anthropology as a challenging opportunity to use their anthropological training and scientific expertise to address real problems of contemporary society. Through thesis work and other innovative, experimental research, new methods are developed and tested and the discipline advances.
Major challenges involve employment opportunities that keep pace with the growing numbers of students entering the field. Documented human remains represent invaluable scientific resources, but can also present ethical issues and be associated with strong public sensitivity that must be addressed. In addition, forensic anthropologists increasingly are involved in global humanitarian action projects that can present significant cultural and language challenges. 

As Ellis Kerley and Clyde Snow predicted back in 1971 in that Phoenix hotel, the Anthropology Section has provided a useful forum for discussion, debate, and advancement of the field. Forensic anthropology represents a dynamic, evolving subdiscipline of forensic science. The Anthropology Section of the AAFS continues to facilitate that development.
---
Choosing Forensic Anthropology as My Career Path
Source: Vienna C. Lam, MA, Anthropology Section Student Affiliate
I still remember the first time I stepped onto the foothills of the Fijian Sigatoka Sand Dunes. Hot sand poured into the crevices of my running shoes, and I could feel the weight of my field gear with every uncertain step. We were greeted by scorpion warning signs and an eerie yet beautiful sandscape. I didn't know it then, but looking back, that was the adventure that changed everything. Up until that point, I had fastened my blinders so I could finish a double degree in Anthropology and Criminology at Simon Fraser University by the age of 21. I worked two part-time jobs, so I had very little opportunity to take electives; when a scholarship came up that enabled overseas travel, I jumped at the opportunity to join our university's field school. What a marvel! An ancient Lapita People's village resurfaced with each bucket of sand and soil we sifted. A few weeks into our dig, several human skeletons were found peering out from the cliffside at a satellite site, but its preservation suggested a much earlier provenience, so the police took notice. We were tasked with documenting and recovering as much of the remains as possible, but the wind was so strong that the bones would crumble as they appeared. Some students stood guard as a makeshift wind barrier as I hurriedly documented each bone uncovered. I stood in the sun in the same position for so long that one leg became tanner than the other.
When I realized that forensic anthropology could serve as the nexus between my love of statistics and human rights advocacy, I knew then and there that this was what I wanted to do with my life. After that field school, I continued on to do a second degree in Archaeology, became a lab manager for the same South Pacific Archaeology lab that hosted that field school, managed the field lab in Tonga, and eventually joined other teams in China and the Caribbean. These experiences eventually led me to my current position as the lab manager for Dr. Gail Anderson's Forensic Entomology Laboratory at the SFU Centre for Forensic Research. Now, my doctoral research focuses on the development and improvement of aquatic death investigation tools by studying changes in experimentally submerged skeletal material and from data from recovered human remains. Though it sounds far removed, the tools and techniques I learned in the field continue to inform my current practice.
Joining the American Academy of Forensic Sciences (AAFS) was a simple decision. AAFS is the premier forensic organization in North America, and as an interdisciplinary researcher, it's one of the few places where I can meet people from various professions, including judges, toxicologists, engineers, and pathologists. The ability to break esoteric silos is increasingly important because, in reality, none of us should work without knowledge of how adjacent fields are advancing. I think the next big step for this discipline is to reimagine science education in schools and to raise the standards that guide our practice. From meta-analysis or validation studies of existing tools to incorporating virtual reality modules when we learn human anatomy, there is a lot of room for improvement and collaboration. 
As an open letter to all those aspiring to join this community of forensic practitioners, researchers, and the like, I want to extend a very warm welcome. It's scary to meet your heroes but trust me — you won't be disappointed. I found the meeting very intimidating at first, but I'm glad I reached out to Dr. Fulginiti to see how I can become more involved. Without hesitation, she immediately put me in touch with other like-minded folks, and together we have been able to host science communication workshops, work on a mentorship program, and also support networking events. The Anthropology Section leadership has also worked tirelessly to break down barriers to participation, so there is no shortage of opportunities to get involved year-round by serving on committees or Academy-wide efforts. Communities are built by people so if you can identify room for improvement, please join us and be the force of change to make things better. I hope to see you all at an upcoming conference!
 
Disclaimer
The views and opinions expressed in the articles contained in the Academy News are those of the identified authors and do not necessarily reflect the official policy or position of the Academy.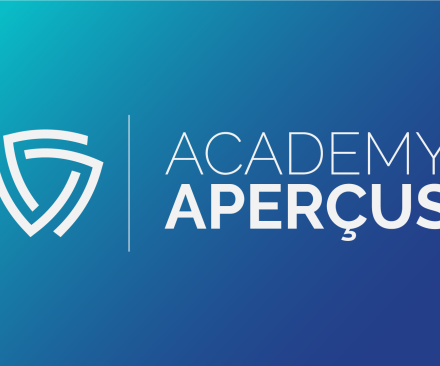 Apercus | Forensic Nursing Science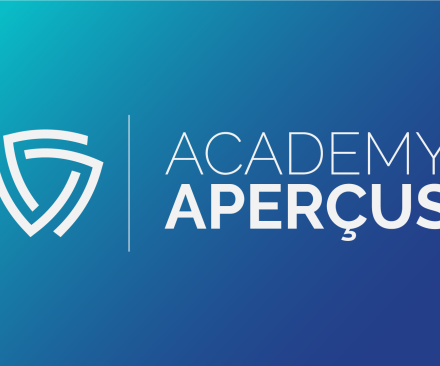 Apercus | Digital & Multimedia Sciences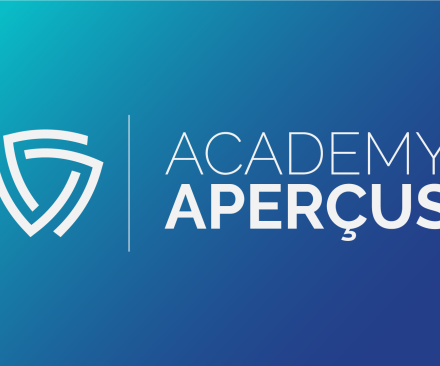 Apercus | Engineering & Applied Sciences