General Section Historical Committee Interview
In 2022, the General Section Historical Committee interviewed Mary Fran Ernst, Medicolegal Death Investigator, on her start in the 1970s with death investigations and becoming an AAFS member. Read more of Ms. Ernst's story in the interview below.
---
How did your discipline get started and how did you become involved in your discipline? 
In the mid-60s, I became a single mother of two small children. I had some nursing classes and knew medical terminology, so I got a job at Saint Louis University (SLU) Hospital as a Pathology Secretary typing laboratory, pathology and autopsy reports. In 1969, Dr. George Gantner, who was my boss at the hospital, became the first Chief Medical Examiner for St. Louis County, Missouri. In 1972, I transferred to Saint Louis University's Medical School Department of Pathology where Dr. Gantner's Forensic Pathology Division was located. Dr. Gantner decided to hire his own investigators to take death calls and respond to death scenes, so in 1975 I started working nights and weekends as a death investigator in addition to working at the medical school.   
There was very little training in the mid-1970s for death investigators and we, at St. Louis County, needed somewhere to get training for the growing number of death investigators on staff. Dr. Gantner would always say, "Don't complain about it, do something instead. Start a class." So, we did. In 1978, St. Louis University conducted its first SLU Course for Death Investigation with 18 attendees-only three women.   
In 1982, I finished a BA degree at Saint Louis University and, with the encouragement of Dr. Gantner, applied to the American Academy of Forensic Sciences, becoming a member in 1983.  At that time, medicolegal death investigators was not an AAFS discipline.  [Note: In 1985, the AAFS accepted Medicolegal Death Investigators as a General Section discipline.   
Was this something you always knew you wanted to do, or did something happen in your life that made you realize what your career path should be? 
I had no idea that I would ever become a medicolegal death investigator. I was in nursing classes and thought that would be my career, but because I was a single mother who needed a part-time job, this made me consider the job. 
What made you focus on your discipline (forensic nursing / medicolegal death investigation)
I found the work exciting and always loved solving problems and working puzzles. I knew the medical terminology part but the investigations were what was so new. With few women in the field, I also wanted to encourage women in their roles with the medical examiner's office.
Was there a certification process within your discipline when you entered?  
At the time I became a medicolegal death investigator (MLDI) and joined AAFS, there was not a MLDI discipline, much less a certification process. Once we at SLU started the training classes in 1978, we started thinking about testing and collaborated with Steve Clark at Occupational Research and Assessment (ORA) to develop a test that we began giving at the end of each training week.  
Prior to testing, we created the American Board of Medicolegal Death Investigators 
(ABMDI) and named an Advisory team, many of whom came to the early SLU courses, and with these folks developed what eventually became the ABMDI Registry Examination. About 1984, course testing began at the SLU courses, and using the course-generated questions, the first ABMDI Registry examination was given in 1999. In 2001 the first Board Certification examination was given.   
Was education / training a priority in the Academy at that time?  
Yes, for education, a minimum of a Bachelor's Degree was required to apply to the Academy, but in the 90s, there were very few training workshops available for medicolegal death investigators.   
How did your education help you succeed in your field? 
I was older than many of my fellow students when in college and I think life experiences and maturity helped me, both as a death investigator with the medical examiner's office and as a student in school while getting my degree.   
How did your education help you succeed in the AAFS?  
Well, they let me in. There is a minimum educational component to the application for the Academy and that education component sets a scholastic bar that you have to reach before you can apply. 
Were you faced with support and how did AAFS help?  
I received a lot of support from Dr. Gantner at Saint Louis University who also got the medical school students involved. We would allow the pathology residents to attend our training to encourage them to appreciate forensics. We also partnered with Washington University of Saint Louis and allowed their pathology residents into the classes. Dr. Gantner was very involved with the Pathology/Biology section of the AAFS and a huge supporter of the Academy's multi-disciplinary approach to death investigation.   
As far as the Academy goes, death investigators were received with open arms and supported and MLDIs now make up a large part of the General Section. Through partnering with other organizations and testing of those going through training programs, we eventually developed the ABMDI professional certification body. From that, in 2010, the Society of Medicolegal Death Investigators (SOMDI), a fraternal organization for medicolegal death investigators, was formed.   
What are the advantages of your specialty developing into its own AAFS section?  
MLDIs do not have their own AAFS Section but are a large group within the General Section. I believe it is better to be a big duck in a small pond. Several disciplines have developed their own section coming out of the General Section, like Anthropology and Digital Evidence, but I think staying part of the General Section is good for death investigators.   
How did your work on discipline-relevant AAFS committees affect your progress through the AAFS?   
Working with other sections and on different committees allowed me to see what others were doing. I learned the rules of the Academy, policies and procedures, and why things are done the way they are.  I have served on several committees, such as, Policies and Procedures and Strategic Planning, and was a planner with National Association of Medical Examiners. Then, in leadership roles with the Academy, I served as: General Section Program Chair; General Section Secretary /Treasurer; General Section Chair; General Section Board Member; AAFS Vice-President; AAFS Treasurer; AAFS President Elect; and AAFS President (2001 – 2002 during 9/11). 
What are your thoughts on how to keep advancing the field?  
Training is constantly ongoing, especially "Train the Trainer" programs, which are important. The work MLDIs have done with the Centers for Disease Control and Prevention infant death re-enactment, is just one big example. Developing professional organizations like the Society of Medicolegal Death Investigators, is another important way to advance the field and in developing a forensic death investigator library for its members. It will contain training films and other documents that would provide current education and new information for death investigators.   
How has your specialty helped the AAFS and how has AAFS helped your specialty?   
At St. Louis University we developed four Forensic Science Educators Conferences where school teachers and members of different AAFS disciplines would lecture. This assisted high school science and math teachers to teach the forensic sciences and encourage kids to pursue forensics in college. The AAFS degree requirement encourages ABMDI members to strive in education to further the profession.    
Disclaimer
The views and opinions expressed in the articles contained in the Academy News are those of the identified authors and do not necessarily reflect the official policy or position of the Academy.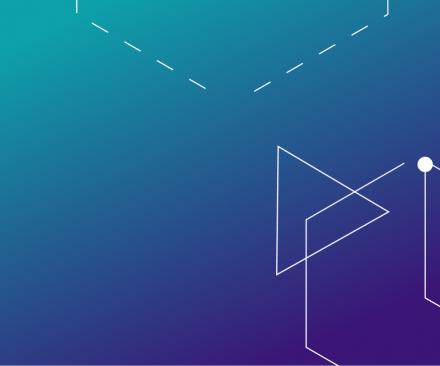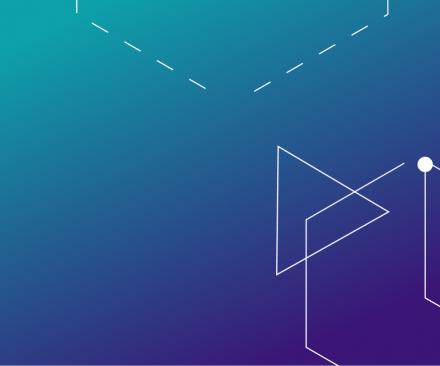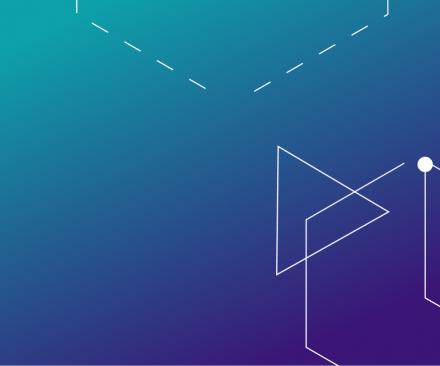 Section News | Anthropology