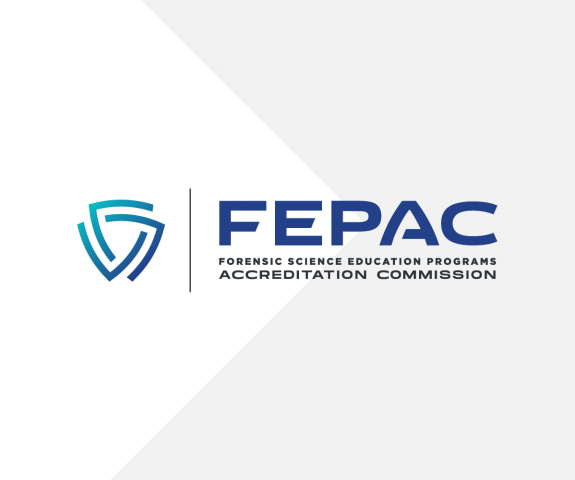 Recent Accreditation Action
Recent Accreditation Action taken by the Forensic Science Education Programs Accreditation Commission (FEPAC)
The mission of the Forensic Science Education Programs Accreditation Commission (FEPAC) is to maintain and to enhance the quality of forensic science education through a formal evaluation and recognition of college-level academic programs. The primary function of the Commission is to develop and to maintain standards and to administer an accreditation program that recognizes and distinguishes high quality undergraduate and graduate forensic science programs.
FEPAC accredits forensic science education programs that lead to a bachelor's or master's degree in forensic science or in a natural or computer science with a forensic science concentration. An eligible forensic science program must be located in a regionally accredited institution of higher education that requires state, province, or equivalent approval.
Accreditation Standards represent minimum requirements, the purpose of which is
to use the National Institute of Justice Technical Working Group for Education and Training in Forensic Science (TWGED) and the TWGED-DE curriculum guidelines to develop, to implement, to maintain, and to enhance rigorous, consensus educational standards for undergraduate and graduate forensic science programs at accredited institutions of higher education;
to develop and to implement a set of well-defined procedures for evaluating forensic science programs against those standards; and,
to encourage self-evaluation and continual improvement of forensic science education programs through the accreditation process.
Recent Actions
Normally, accreditation action takes place twice yearly, at the FEPAC Annual Business Meeting in February and the FEPAC Interim Meeting in July.  Please click the links below to view the most recent FEPAC accreditation actions.