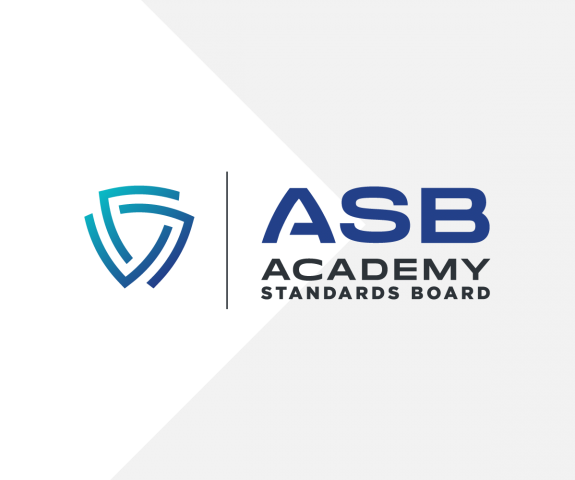 Information and Education
Training on Manual and Style Guide for ASB Standards, Guidelines, Best Practice Recommendations, and Technical Reports and the ASB Supplemental Style Guide
This ASB training is presented by speaker, Mary McKiel, and ASB representatives, Teresa Ambrosius and Linda Wilson.
---
Introduction to the American Academy of Forensic Sciences Standards Board
On April 14, 2022, the ASB staff gave an online presentation to the AAFS Standards Board general membership outlining the history, structure, and processes of the ASB.
---
The ASB has published an updated Manual and Style Guide for ASB Standards, Guidelines, Best Practice Recommendations, and Technical Reports and ASB Supplemental Style Guide to assist the Consensus Bodies in the organization and layout of an ASB standard.
The process of the submittal, development, review, and publication of an ASB document can be viewed in this flow chart.
---
Standard? Technical Report? What's the Difference? – An article by ASB ANSI and ISO consultant Mary McKiel that defines the different types of documents published by Standards Developing Organizations.
---
ANSI (American National Standards Institute)
As the voice of the U.S. standards and conformity assessment system, ANSI empowers its members and constituents to strengthen the U.S. marketplace position in the global economy while helping to assure the safety and health of consumers and the protection of the environment.
The Institute oversees the creation, promulgation, and use of thousands of norms and guidelines that directly impact businesses in nearly every sector. ANSI is also actively engaged in accreditation – assessing the competence of organizations determining conformance to standards.
ANSI Education and Training – Whether you are a newcomer to the standards arena and need to improve your understanding and expand your awareness of the standardization process, or a long-time participant who needs a refresher course or who wants to develop new skills, ANSI's inventory of training programs contains a match for you.
Each program is supported by an extensive infrastructure of staff and talented adult-learning professionals. This team is adept at responding to specific issues within the standards community and will work to ensure that you walk away with a thorough understanding of the topic and an action plan for success.
Click here to view a presentation from ANSI What is an American National Standard (ANS) anyway?
What-is-an-ANS_July-2017_072417.pdf
---
SES – The Society for Standards Professionals
SES is a not-for-profit professional membership society dedicated to furthering the knowledge and use of standards and standardization. The training programs below are for-fee programs.
Standards Aware™ is a collection of eight web-based e-learning courses designed for anyone who uses or distributes standards in the workplace.  Users can take individual courses relevant to their needs or the entire series.
Publications and Standards – SES has a variety of publications and standards written to assist standards developers and consensus body members in the development process.
Webinars – The webinars provide an excellent opportunity for education in the areas of emerging and current standards topics. Each webinar lasts approximately one hour with up to an additional half hour question and answer session.
External Resources
Promega Training Series