AAFS Board of Directors Announce 2019–2020 Distinguished Fellows
The AAFS Board of Directors is pleased to announce that two Distinguished Fellows will be honored during the 2020 Annual Business Meeting on Wednesday, February 19, in Anaheim, CA: Betty Layne DesPortes, AAFS Past President and Jurisprudence Section Fellow, and Iain Pretty, Odontology Section Fellow.
---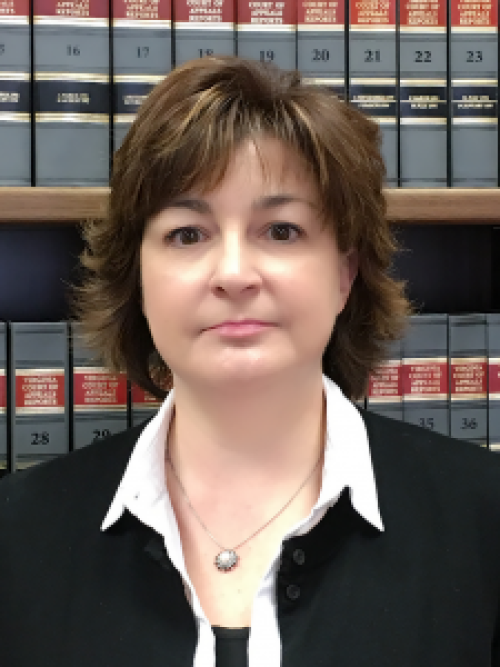 Betty Layne DesPortes is a criminal defense attorney with the firm Benjamin & DesPortes, in Richmond, VA. She received her JD from the University of Virginia School of Law and her MS in Forensic Science from Virginia Commonwealth University.
Betty Layne's service to the Academy includes terms as Vice President, Treasurer, President-Elect, President, and Immediate Past President. She has served on more than 20 Academy-wide committees and currently serves on 7. She was a Trustee of the Forensic Sciences Foundation from 2011–2018, serving as Secretary and Chair. She is a recipient of the Kenneth S. Field Award and the Harold A. Feder Award.
She was the managing author of the 6th and 7th editions of the textbook, Scientific Evidence in Civil and Criminal Cases, and the Editor of the Law Section of the online Wiley Encyclopedia of Forensic Science, for which she authored seven articles on forensic science subjects. She taught Scientific Evidence at the University of Richmond School of Law for seven years. During her membership in the Academy since 1995, she has made at least 18 presentations at the Academy Annual Scientific Meeting or associated organizational meetings.
Her involvement in other peer group organizations include the American Bar Association, the National Association of Criminal Defense Lawyers, and the American Board of Criminal Lawyers, as well as state and local bar associations. In 2014, she was recognized by Virginia Lawyers Media as an Influential Woman of the Year.
Betty Layne has actively sought reform of the State of Virginia's indigent defense system and is committed to improving indigent defense forensic resources.
In 1996, Betty Layne and her law partner, Steve Benjamin, obtained a landmark Virginia Supreme Court decision recognizing the constitutional right of an indigent criminal defendant to expert forensic assistance. Since 2005, she has assisted with speaker recruitment and planning of the Virginia Chief Justice's Advanced Indigent Criminal Defense Training Seminar.
In 2001, Betty Layne and Steve obtained the exoneration and release of Jeffrey David Cox, who was serving a life sentence for a murder he did not commit. In 2016, they obtained the release of Mark Lawrence Weiner, who had been wrongfully convicted of abduction.
Please offer your congratulations to Betty Layne DesPortes, AAFS Distinguished Fellow!
---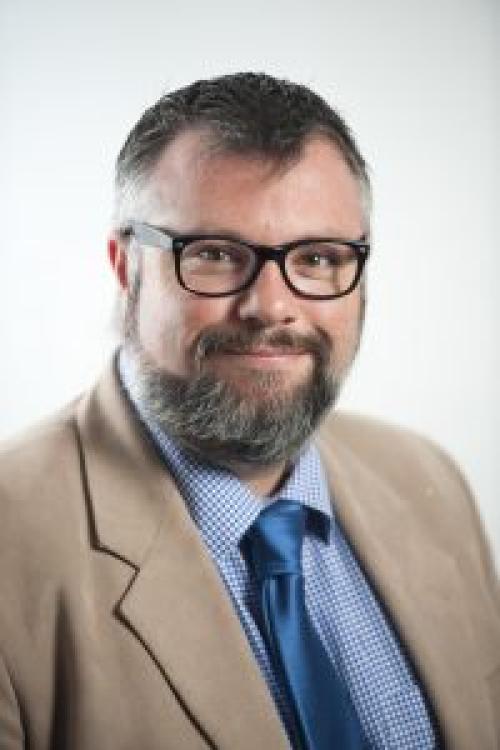 Dr. Iain Pretty is a Professor of Public Health Dentistry at the University of Manchester and has a private forensic consultancy based in Cheshire. Iain received his dental degree from the University of Newcastle, followed by a Masters in Forensic Science from the University of British Columbia, his doctorate from the University of Liverpool, and a Masters of Public Health from the University of Manchester. His research team at the University of Manchester has secured over $15M in research funding over the past decade. He has supervised over 15 PhD students, 4 of whom undertook forensic projects relating to bitemarks and identifications.
Iain obtained his membership followed by fellowship of the Royal College of Surgeons of Edinburgh and is also a fellow of the Forensic Science Society and the Faculty of Clinical Informatics. He is a member of the British Association of Forensic Odontology and the British Academy of Forensic Science.
Iain's service to the Academy includes terms as Annual Meeting Program Committee Section Chair, Secretary and Chair of the Odontology Section, Nominating Committee member, and he is one of the first cohort of Associate Editors for the Journal of Forensic Sciences where he has enjoyed contributing to the team effort that has produced outstanding results in terms of manuscript turnaround and impact factor. During his membership in the Academy since 2001, he has made seven presentations at the Academy Annual Scientific Meeting and co-authored 15 others.
Iain has authored more than 150 peer-reviewed articles with over 35 in forensic science concentrating on the science of bitemark assessments and has contributed to numerous book chapters. Iain published a bitemark severity and significance scale that is used in both academic and investigative departments around the world. With his co-authors, Iain was one of the first to investigate the reliability and accuracy of bitemark comparisons and later added to this work with an assessment of the relationship between poor evidence quality and wrongful convictions relating to odontology evidence. His papers are some of the most highly cited in odontology and continue to be used in courts around the world, and most recently in a landmark United Kingdom case where bitemark analysis was limited based on the shared concerns over the reliability of such evidence.
Iain has limited his forensic practice for the past decade on the identification of found human remains and providing pro-bono support to organizations undertaking post-conviction work or who challenge the use of bitemarks in courts around the world. He has been involved in helping innocence teams release wrongfully convicted individuals, and, most recently, with his colleague Dr. Adam Freeman, contributed to the release of Mr. Gary Cifizzari, who has spent 35 years in prison, based largely on erroneous bitemark evidence. He has also contributed a written response to the United Kingdom's Criminal Cases Review Commission on a bitemark case that may present the individual who has secured an appeal in England based on erroneous bitemark evidence.
Iain was one of three forensic dentists who provided written and verbal testimony to the Texas Forensic Science Commission (TFSC) who examined the use of bitemark analysis following the wrongful conviction of Mr. Steven Chaney (who was incarcerated for 32 years), asking for the use of such evidence to be limited. The landmark decision of the TFSC to support a moratorium of bitemark evidence in criminal matters remains in place today.
Our congratulations to Iain Pretty, AAFS Distinguished Fellow!
Disclaimer
The views and opinions expressed in the articles contained in the Academy News are those of the identified authors and do not necessarily reflect the official policy or position of the Academy.