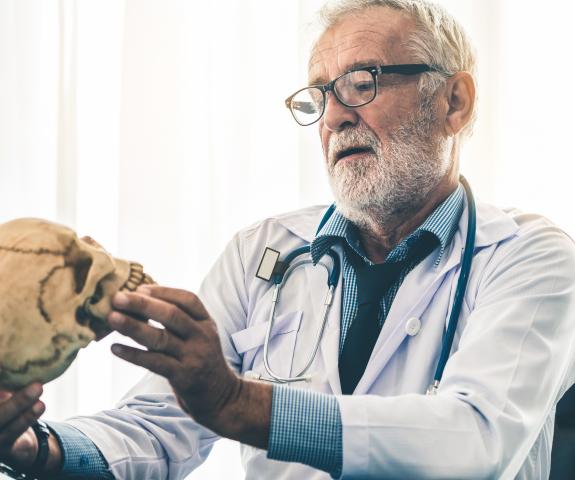 Careers in Anthropology
Anthropology is a broad field that includes many subdisciplines, such as cultural anthropology, archaeology, linguistics, and physical (biological) anthropology. Most commonly, forensic anthropologists specialize in physical anthropology and archaeology. It is from physical anthropology that a forensic anthropologist learns the skills of human osteology and interpretation of the human skeleton.
Scope of Work
It is from training in archaeology that a forensic anthropologist learns the proper methods of excavation and mapping to apply during the recovery of buried or scattered human remains. Through the study of the skeleton, forensic anthropologists attempt to reconstruct as much as possible about a person's life and death.
Meticulous scene recovery procedures ensure that all evidence and remains are properly collected and that the spatial relationships between them are documented. Every piece of information potentially narrows the pool of missing individuals who could be a match to the remains.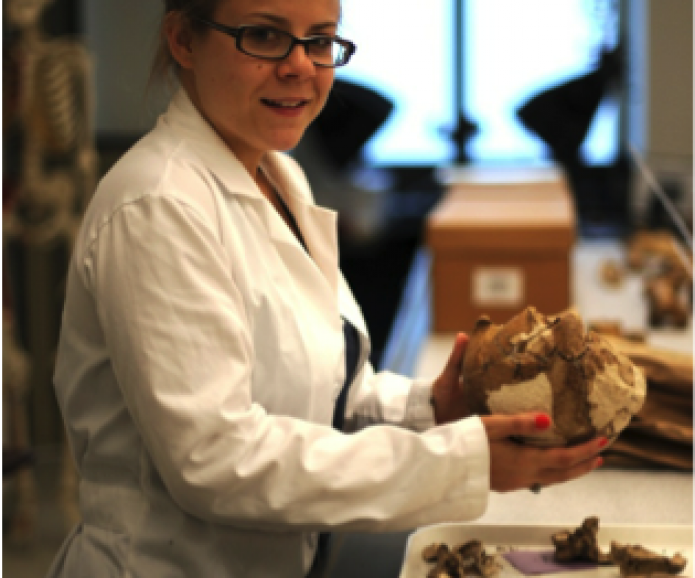 Forensic anthropologists usually earn a PhD in anthropology with an emphasis on the study of human osteology and anatomy. Each forensic anthropologist is broadly trained in physical or biological anthropology with an emphasis in skeletal biology. Archaeology is also an important component and valuable experience is gained from attending archaeological field schools and excavating actual sites.
The American Board of Forensic Anthropology (ABFA) was created for the purpose of certifying experts in the field of forensic anthropology. For board certification, it is necessary to demonstrate proficiency in all aspects of forensic anthropology. This is accomplished through training, case analysis, and rigorous examinations. Requirements for certification may be found at the ABFA website.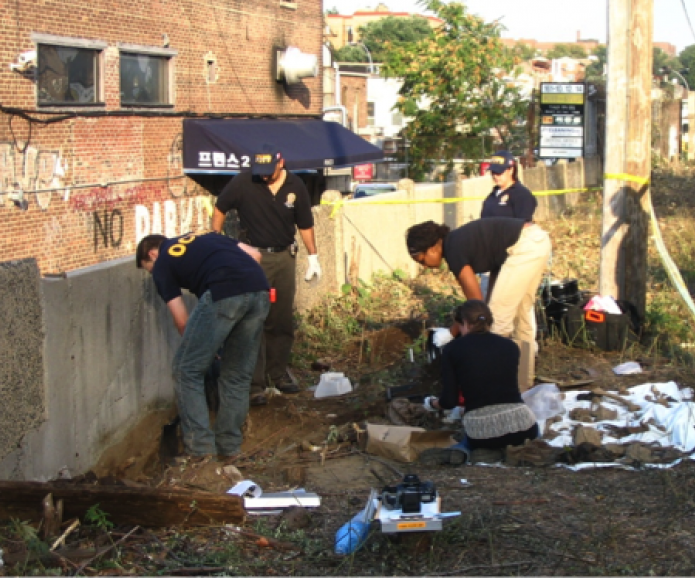 Many forensic anthropologists are university professors who perform casework on a part-time basis by consulting for local medical examiner/coroner offices. Some large medical examiner offices employ full-time forensic anthropologists. Other forensic anthropologists work for human rights organizations and federal government agencies. Forensic anthropologists may also serve additional roles as medicolegal death investigators or identification specialists. Full-time work in forensic anthropology is limited and positions are typically very competitive.
A VAST MULTIDISCIPLINARY FIELD
Disciplines of Forensic Science
The AAFS is composed of more than 6,000 scientists organized into 12 sections representing the different areas of interest, activity, education, and expertise of individual members.