A Responsive Academy
Meeting and Surpassing the Challenges of a Modern Forensic Science World
74th AAFS Annual Scientific Conference | February 21-25, 2022 | Seattle, Washington. | Hybrid Event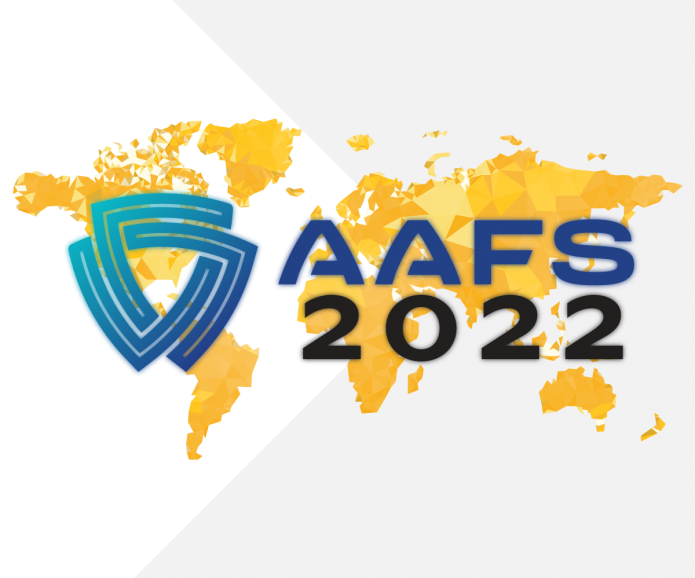 Please note the dates for this year's conference, February 21-25, as a five-day event. As a result, AAFS 2022 will not have a Saturday session as in previous years. The 2022 conference will be a hybrid event. This means people who wish to attend in person can, and those who cannot attend in person may attend virtually. Not all live in-person sessions will be available virtually.
Before you begin:
An AAFS Account is required to register for the AAFS Annual Conference.
This year's event will be hybrid, allowing for both in-person and virtual attendance. For participants who register and attend in-person, you will have access to any virtual content available through our conference platform, including select pre-recorded and live recorded sessions.
 If you are registering as a non-member student, or as a member of an affiliate organization (AFTE, IAI, IAAI), you will be asked to provide documentation showing eligibility for the special registration rate. We recommend you have that ready prior to starting your registration.
AAFS Member Applicants and Trainee Affiliates may register, but your registration will be pending until your 2022 eligibility is confirmed.
1. Sign in to your AAFS Account (or create a new account if you don't currently have one)
2. On the right side menu, click "Register Now for the AAFS Annual Conference"
3. Enter your name and email address (make sure it matches the email you use for your AAFS Account)
4. Complete the requested information
5. Select either In-Person or Virtual attendance
6. Select any optional workshops and special sessions you would like to attend (Note: Not all sessions will be available for virtual attendees.)
7. If you're requesting CE credit, you can add that during the registration process.
8. Submit your payment, and you're all set!
9. Look for your confirmation email (check your spam folder just in case)
Covid-19 Update
Effective October 26, King County (which includes Seattle) mandates all indoor events to require masks for all individuals regardless of vaccination status, as well as proof of full vaccination or negative COVID-19 test within 72 hours of the event.
AAFS will be monitoring these requirements and providing guidance and updates as they become available. We are committed to a safe and enjoyable event for all our attendees.
For more information, visit the Seattle Health Information page or contact us at meetings@aafs.org
Vaccination Required to Attend AAFS Annual Conference
Frequently Asked Questions
FAQs