AAFS Fellow Julie Howe to Receive Distinguished Fellow Award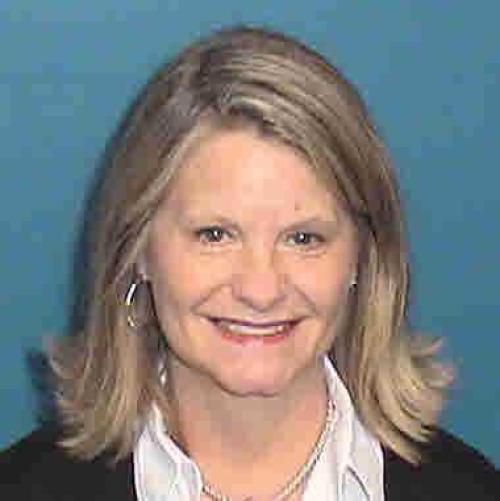 The AAFS would like to congratulate Julie A. Howe, MBA, who will be recognized as a Distinguished Fellow at the upcoming annual conference.
Julie received her Bachelor of Science in Health Information Management from Saint Louis University in 1997. It was at this time that she was introduced to forensic science and completed an internship at the medical examiner's office. Upon graduation, Julie started working at Saint Louis University Division of Forensic Pathology. The American Board of Medicolegal Death Investigators (ABMDI) was created at that time and as the Executive Director, Julie continued her education and received her Masters in Business Administration in 2001. Julie also served as a Medicolegal Death Investigator for the Office of the Regional Medical Examiner from 2004-19.  
Julie became an ABMDI Diplomate in 2008 and maintains her certification. She is currently an Associate Professor in the Department of Clinical Health Sciences at Doisy College of Health Sciences–Saint Louis University. Here, Julie transfers her skills and knowledge of medicolegal death investigation to public health and social justice. She teaches that death is an important health outcome to track and is a key indicator of public health. 
Julie is a member of several professional organizations, including the American Academy of Forensic Sciences (AAFS). She started her membership with the AAFS as a Trainee Affiliate in 1998 and was promoted to Fellow in 2006. Throughout her history with the AAFS, Julie has served on several committees, including the Annual Program Committee, Long Term Planning Committee, Academy Standards Board, Policy and Procedure Committee, and Nominating Committee. She has been participating in the AAFS Annual Conferences since 1999, when she served as Chair of the Student Academy Program and has made multiple presentations. The first Forensic Science Educators Conference (FSEC) was held at Saint Louis University in 2002, and Julie was instrumental in the effort. Three additional FSECs were held at the university in 2004, 2006, and 2008. As a Fellow of the General Section, Julie served as the Section Chair from 2011-13 and served on the Board of Directors from 2013-17.
Julie has also donated much of her time serving on committees for the Forensic Sciences Foundation (FSF) and served as the FSF Chair in 2012.
Julie is the author of several peer-reviewed manuscripts as well as a contributor to six published books. She has been invited to present  both nationally and international on topics related to medicolegal death investigation. 
The AAFS Distinguished Fellow Award is given to someone who has given meritorious service to the AAFS, the forensic sciences, and to other professional peer group organizations. Julie's contribution to the forensic science field and the role she has served in promoting education are unsurmountable.

Our congratulations to Julie Howe, 2023 AAFS Distinguished Fellow!
Disclaimer
The views and opinions expressed in the articles contained in the Academy News are those of the identified authors and do not necessarily reflect the official policy or position of the Academy.