AAFS Officially Welcomes New Team Member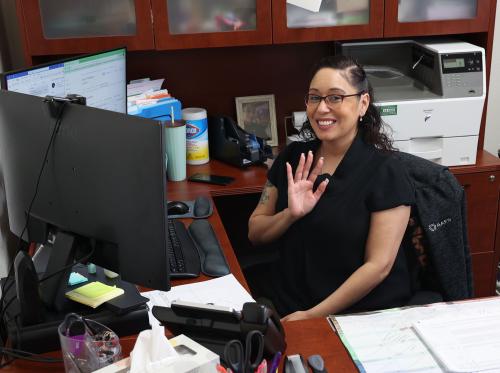 Maria Solorzano joined AAFS as a temporary employee in mid-November. Some of you may have met Maria at the Registration Desk during the Annual Conference. Maria has been a quick learner and continues to be a tremendous asset to AAFS. On Monday, April 3, Maria will officially join the AAFS Team as the Finance & Operations Coordinator. Maria will be in charge of Accounts Receivable (Dues payments and Group Registration payments) as well as a myriad of other activities. You can reach Maria at msolorzano@aafs.org or her direct dial 719.453.1027.  Welcome, Maria!
Disclaimer
The views and opinions expressed in the articles contained in the Academy News are those of the identified authors and do not necessarily reflect the official policy or position of the Academy.