Journal of Forensic Sciences Statement on the Use of Artificial Intelligence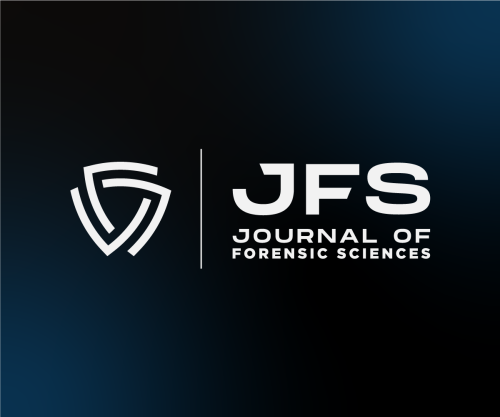 The use of artificial intelligence (AI) to develop content — so called Artificial Intelligence Generated Content (AIGC) — has been in the news over recent times and has both positive and negative aspects. The Journal of Forensic Sciences (JFS) has monitored plagiarism for several years, and the potential application of these tools presents a new challenge, as there is no universal protocol for detecting their use in preparing manuscripts. This potential was recognized early on by Wiley, our publisher, and by other publishers in the scientific literature space. In response to the challenge of AI-generated materials, the Committee on Publication Ethics (COPE) released a statement on AI tools — specifically stating that such tools cannot be listed as an author of a paper; taking the COPE position, Wiley, our publisher, released the following position statement:
"Artificial Intelligence Generated Content (AIGC) tools — such as ChatGPT and others based on large language models (LLMs) — cannot be considered capable of initiating an original piece of research without direction by human authors. They also cannot be accountable for a published work or for research design, which is a generally held requirement of authorship, nor do they have legal standing or the ability to hold or assign copyright. Therefore — in accordance with COPE's position statement on AI tools — these tools cannot fulfill the role of, nor be listed as, an author of an article. If an author has used this kind of tool to develop any portion of a manuscript, its use must be described, transparently and in detail, in the Methods or Acknowledgements section. The author is fully responsible for the accuracy of any information provided by the tool and for correctly referencing any supporting work on which that information depends. Tools that are used to improve spelling, grammar, and general editing are not included in the scope of these guidelines. The final decision about whether use of an AIGC tool is appropriate or permissible in the circumstances of a submitted manuscript or a published article lies with the journal's editor or other party responsible for the publication's editorial policy."
This guidance, with some revision, will shortly be added to our Information for Authors and we will be adding questions on the use of AIGC to our manuscript submission process to maintain the integrity of the publication and the review process. JFS has a clear focus on "the author" and hence the use of tools to improve the English language of certain sections of a paper will be permitted, as long as this is appropriately indicated using the submission questions. Our requirement is that the text after any AIGC improvements retains its original meaning. Manuscripts that have been generated wholly or in part by AIGC will be rejected and the authors prohibited from submitting to JFS.   
As always, these are exciting and challenging times, and we expect AIGC developments to be of interest to the forensic community. As tools to detect and identify such materials become more widespread, we will update the AAFS Membership. JFS will remain vigilant in this area and continue in our commitment to provide a quality product to our readers. 
Thank you for your continued support of JFS.
Disclaimer
The views and opinions expressed in the articles contained in the Academy News are those of the identified authors and do not necessarily reflect the official policy or position of the Academy.