New Membership Application Portal Available Now
The American Academy of Forensic Sciences is pleased to announce that the brand new Membership Application Portal is now available! The development for this new portal began in November of 2022 and is designed with the applicant in mind. It is aimed at providing a modern and efficient way to apply, promote, and maintain various membership statuses. This new software will also help AFFS Staff manage and review applications more thoroughly and effectively. We are excited to provide more details in the coming weeks!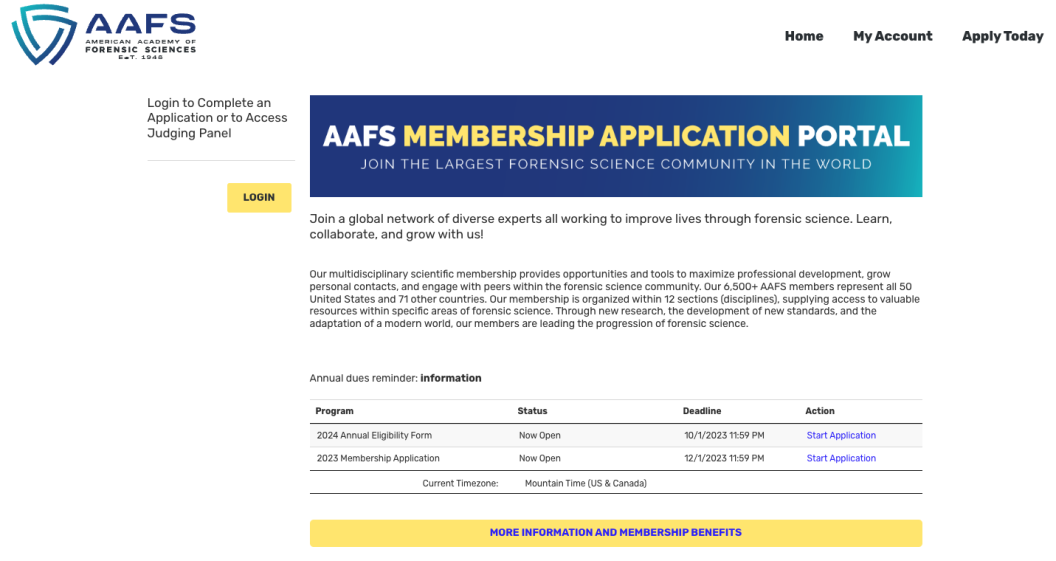 Disclaimer
The views and opinions expressed in the articles contained in the Academy News are those of the identified authors and do not necessarily reflect the official policy or position of the Academy.