Dr. Nermin Sarajlić Honored With the 2024 FSF HHRRC Clyde Snow Award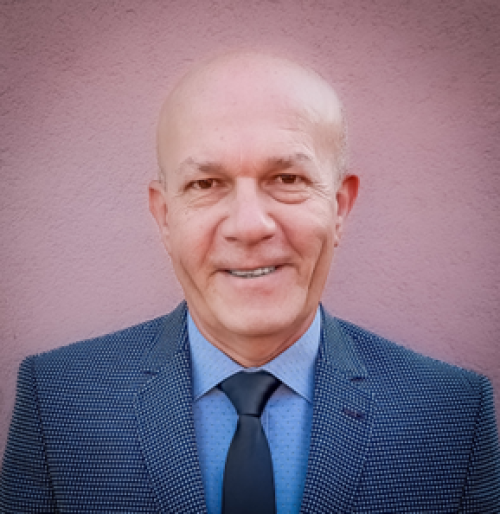 The Forensic Sciences Foundation Humanitarian and Human Rights Resource Center (FSF HHRRC) offers the Clyde Snow Award to a forensic scientist or organization that has made outstanding contributions to humanitarian action and the global advancement of human rights through the use of forensic science. The award recognizes the pioneering contributions of forensic anthropologist Clyde Collins Snow (1928-2014) in the application of forensic science to human rights. Dr. Snow helped catalyze the development of forensic science to support human rights throughout Latin America and around the world. His career accomplishments present an extraordinary model for forensic scientists to reflect upon.
Many accomplished individuals and organizations were nominated this year for the Clyde Snow Award. All candidates were reviewed and ranked by the HHRRC International Advisory Council and Subcommittee Chairs. The HHRRC is pleased to announce that Professor Nermin Sarajlic has been selected for the Clyde Snow Award.
Professor Sarajlic is the Past Head of Institute of Forensic Medicine, Medical School, University of Sarajevo, Bosnia, and the co-president of the Balkan Academy of Forensic Sciences. Trained as a forensic pathologist, his career and engagement in humanitarian forensics spans nearly three decades. He has been tirelessly involved in the identification and repatriation of over 30,000 missing persons from the 1992-1995 war in Bosnia and Herzegovina. He works closely with the International Committee of Missing Persons (ICMP), participating in field recoveries of mass graves and human identification processes. Professor Sarajlic is an advocate of the "Right to the Truth" and a supporter of human rights. His years of experience in the field of forensics, but also in the Bosnian Missing Persons project, offers an unparalleled example of dedication and effort to the identification of Missing Persons resulting from armed conflict.
Recipients of the Clyde Snow Award embody the spirit and far-reaching contributions made by Dr. Snow. The Award is also intended to stimulate the career development and minds of young forensic scientists. In addition, the Clyde Snow Award exemplifies the commitment of the American Academy of Forensic Sciences to the application of forensic science to help resolve important issues in the international and global domain.
Candidates for this award (individuals or organizations) are nominated by a member of the international forensic science community. Selection criteria focus on the sustained body of work in humanitarian forensic science. The Clyde Snow Award is not for any specific contribution in the forensic sciences, but is intended to recognize a sustained effort in the global application of forensic science to human rights investigations and/or humanitarian action.
The Clyde Snow Award will be presented to Dr. Sarajlic during the 2024 AAFS Annual Business Meeting in February.
Disclaimer
The views and opinions expressed in the articles contained in the Academy News are those of the identified authors and do not necessarily reflect the official policy or position of the Academy.
Foundation News | Criminalistics