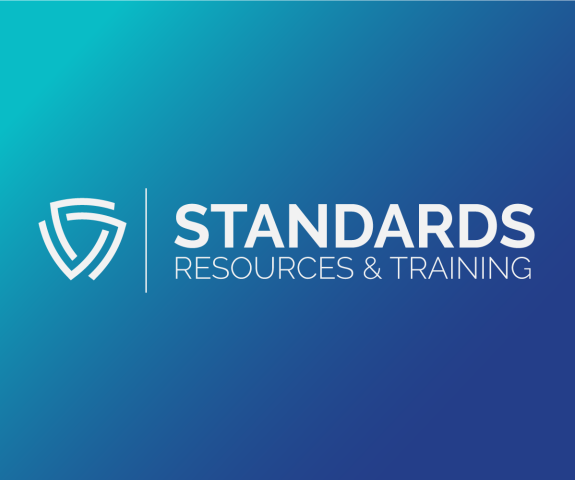 Standards Resources and Training
A cooperative agreement with the National Institute of Standards and Technology (NIST) provides funds to AAFS to develop training, tools, and resources to enhance implementation efforts and broaden awareness of forensic science standards among communities of interest.
National Institute of Standards and Technology
Training will address technical aspects of the standards as well as challenges, practical solutions, and benefits of adoption. Resources, including auditing checklists for compliance monitoring and gap analysis, will also be developed, as well as Factsheets, understandable to the lay person. Through the cooperative agreement, the Academy plans significant outreach efforts and engagement with other professional organizations, multiple Standards Developing Organizations (SDOs), certifying bodies, accrediting bodies, forensic service providers, and others.
Learn More about the Cooperative Agreement
Standard Factsheets
Factsheets provide a concise summary of each standard and facilitate broader understanding, they also highlight the purpose of a standard, why it is needed, and the benefits of adoption.
View
Standard Checklists
Checklists provide a tool to allow a forensic science service provider to evaluate the level of standard implementation and/or audit conformance to a standard.  Each checklist, provided in Excel, uses a standardized format that also allows flexibility when used.
View
Forensic Standards
Upcoming Webinars
Free Webinar
Standard Practices for Microcrystal Testing in Forensic Analysis of Seized Drugs
December 1, 2022
1:00 PM (ET)
Speaker: Lyndsay Cone MS, D-ABC
This presentation is a summary of the new Standard Practices for Microcrystal Testing in Seized Drug Analysis. It will cover the materials, methods and techniques required to perform these tests, examine potential interferences from adulterants and diluents and give detailed explanation of the morphological characteristics that are considered positive by these techniques.
Coming to AAFS Connect Soon
Free Webinar
Overview of ASB 061, 062, 063: 3D Technology Documents for Firearm and Toolmark Examination
December 8, 2022
1:00 PM ET
Speakers: Erich Smith, Ryan Lilien, and Alan Zheng
Moderator: Zak Carr
In this webinar we will provide a high-level overview of the three approved ASB standards for the use of 3D surface topographies in firearm and toolmark analysis. These documents cover scan acquisition hardware, scan comparison software, and implementation.
 
Register Now
Standards Development Activities in Trace Materials
Standards Development Activities in Seized Drugs
Standards Development Activities in Human Forensic Biology
Standards Development Activities Related to ILE and GSR
Standards Development Activities in Firearm and Toolmark
Standards Development Activities Related to the Examination
Standards Development Activities in Digital and Multimedia
Taking a Sniff Ahead
Standards Development Activities in Medicolegal Death
Standards Development Activities Legal Impacts
Standards Development Activities in Forensic Medicine
Standards Development Activities in Wildlife Forensic Biology
Standards Development Activities Related to Forensic Docs
Standards Development Activities in Forensic Toxicology
Support our Standards Organization
The Academy Standards Board develops consensus based forensic science standards within an American National Standards Institute accredited framework, and provides training to support those standards.